by Kettal Studio & Tectum Garden
Kettal and Tectum Garden present Hydroponic Garden, a hydroponic vegetable garden. Hydroponic Garden is based on edible renaturalisation. It is grown without soil in a light substrate to avoid excess weight. Watering is by drip, which reduces consumption and contains suitable water-soluble fertilisers; the nutrient-rich excess water is reused. The lighting, either artificial using LEDs or natural, is adapted to each crop. The materials used in the Hydroponic Garden are 75% recycled and 100% recyclable.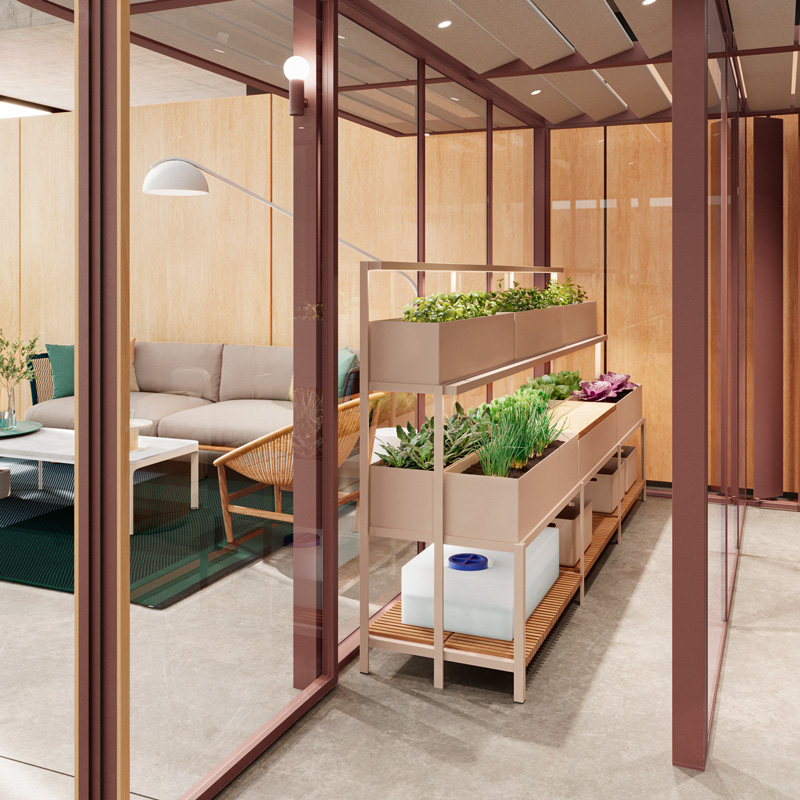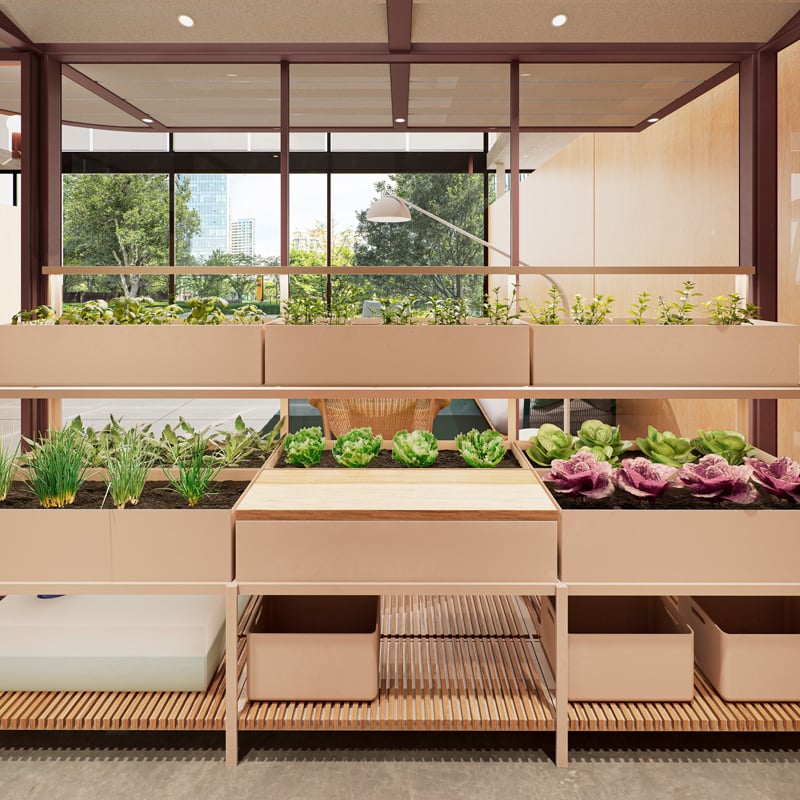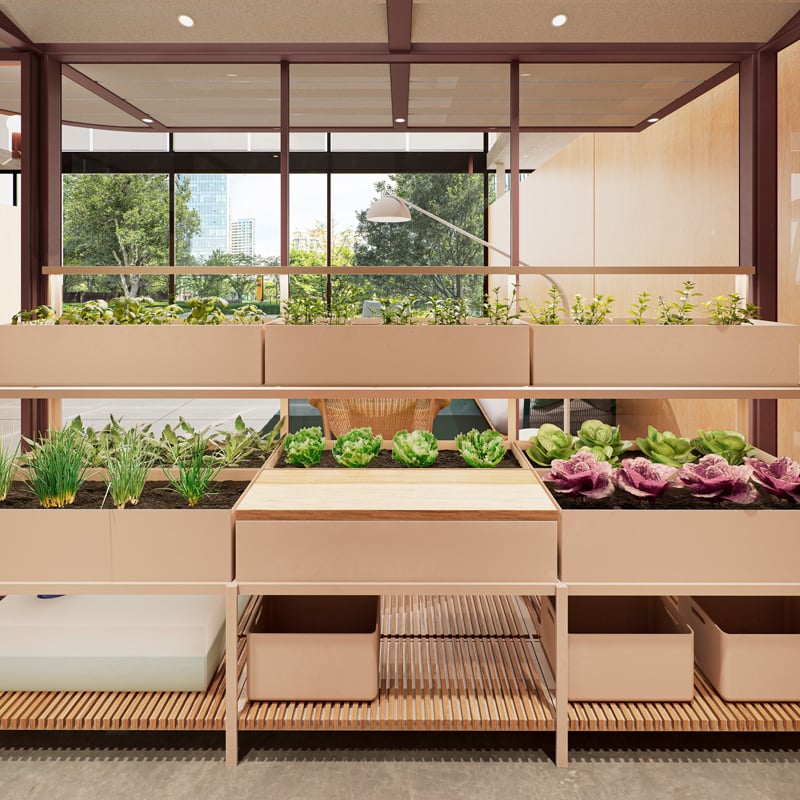 Hydroponic Garden was developed by an interdisciplinary team: environmentalists, agronomists, architects, designers, engineers, scientists… The aim of this creation is to ecodesign the spaces and offices of the future in order to address climate change, improve quality of life in cities, transform work environments to create a link with the natural environment by means of agri-productive areas, and foster a more sustainable future through the circular green economy.