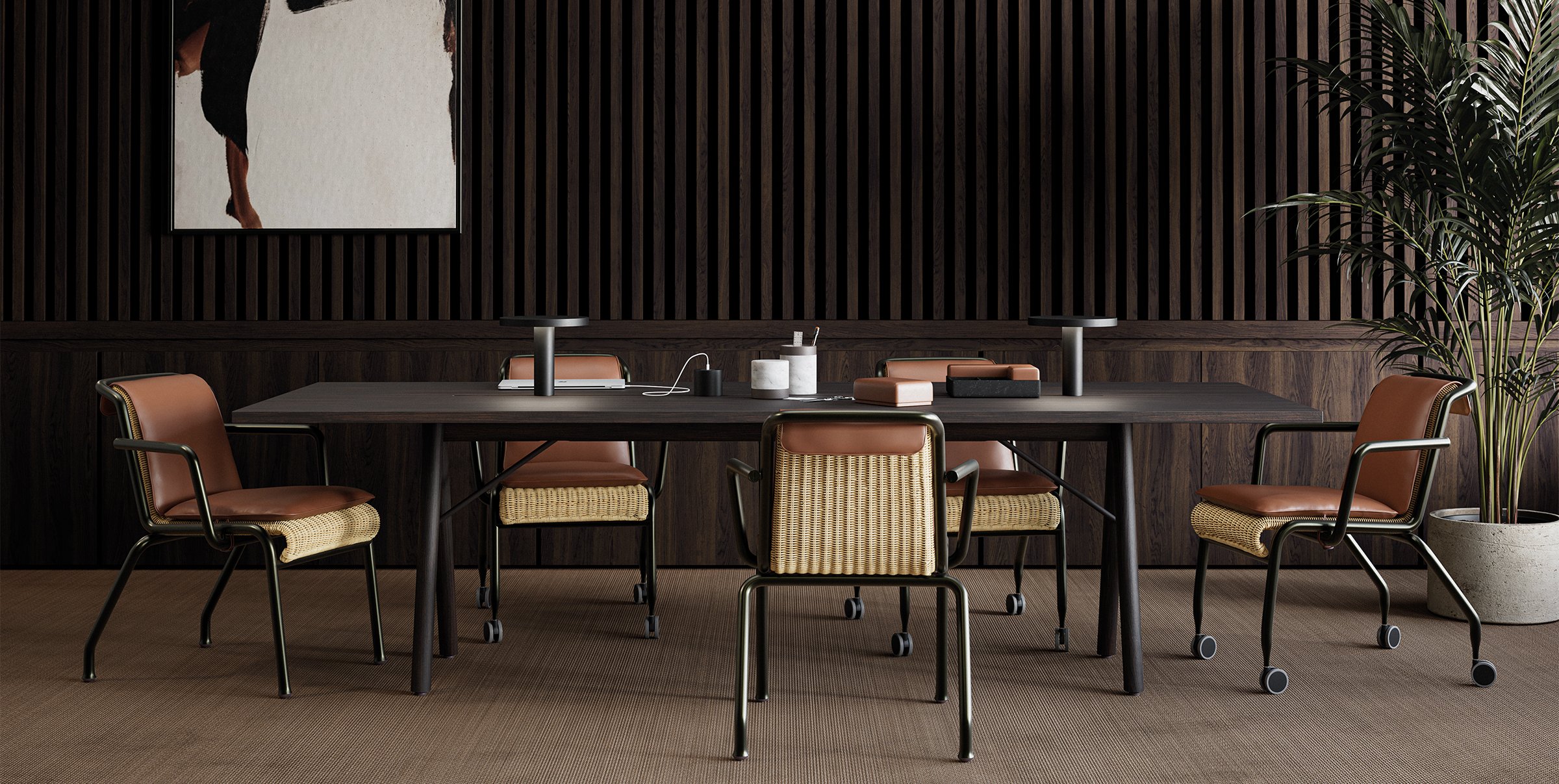 The Eolias collection by Kettal was born with the aim of creating versatile products, that work in both outdoor and indoor environments. The focus is on sustainability, thanks to the use of natural and synthetic materials such as aluminium and wicker.

The collection takes its name from the Aeolian archipelago located in the Tyrrhenian Sea. Like the archipelago, the collection has the same origin but is made up of variations that lend different appearances and characters. The entire collection is characterised by the fact that it is built with a tubular aluminium structure, to which "buckets" made from different materials can be added.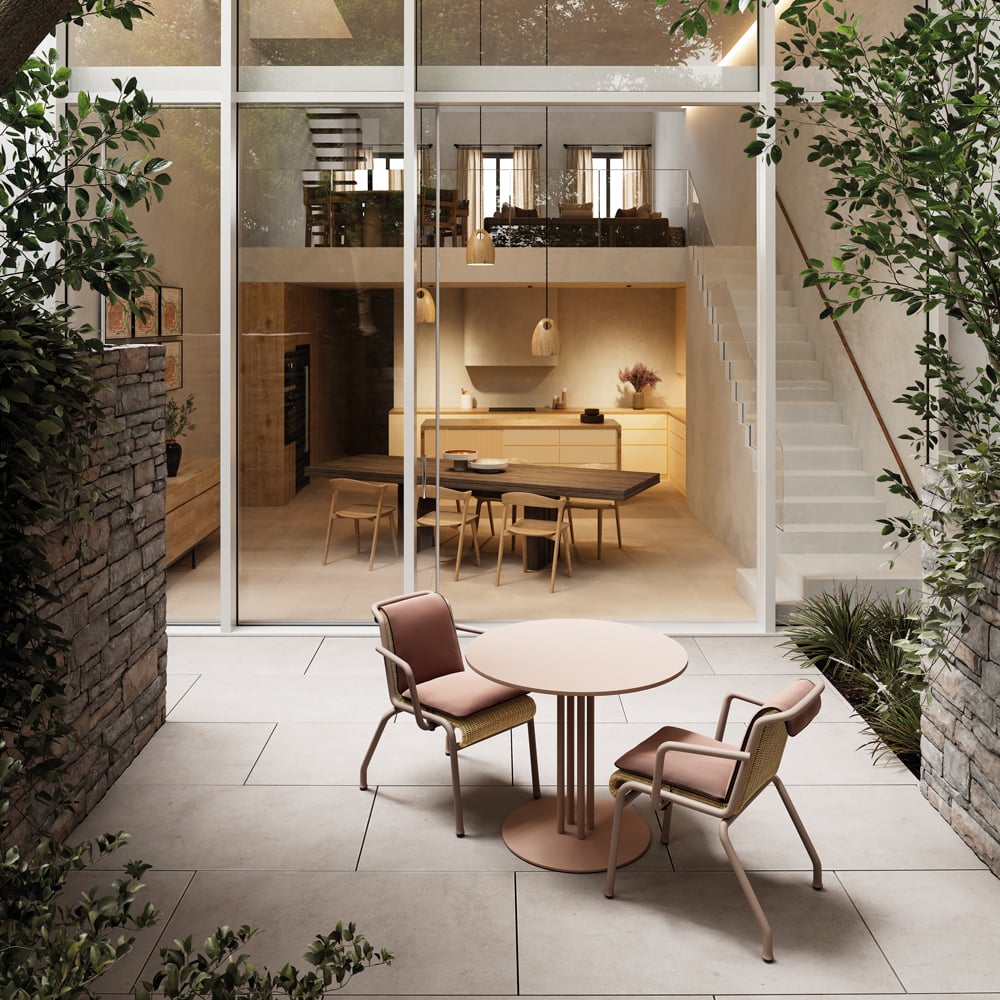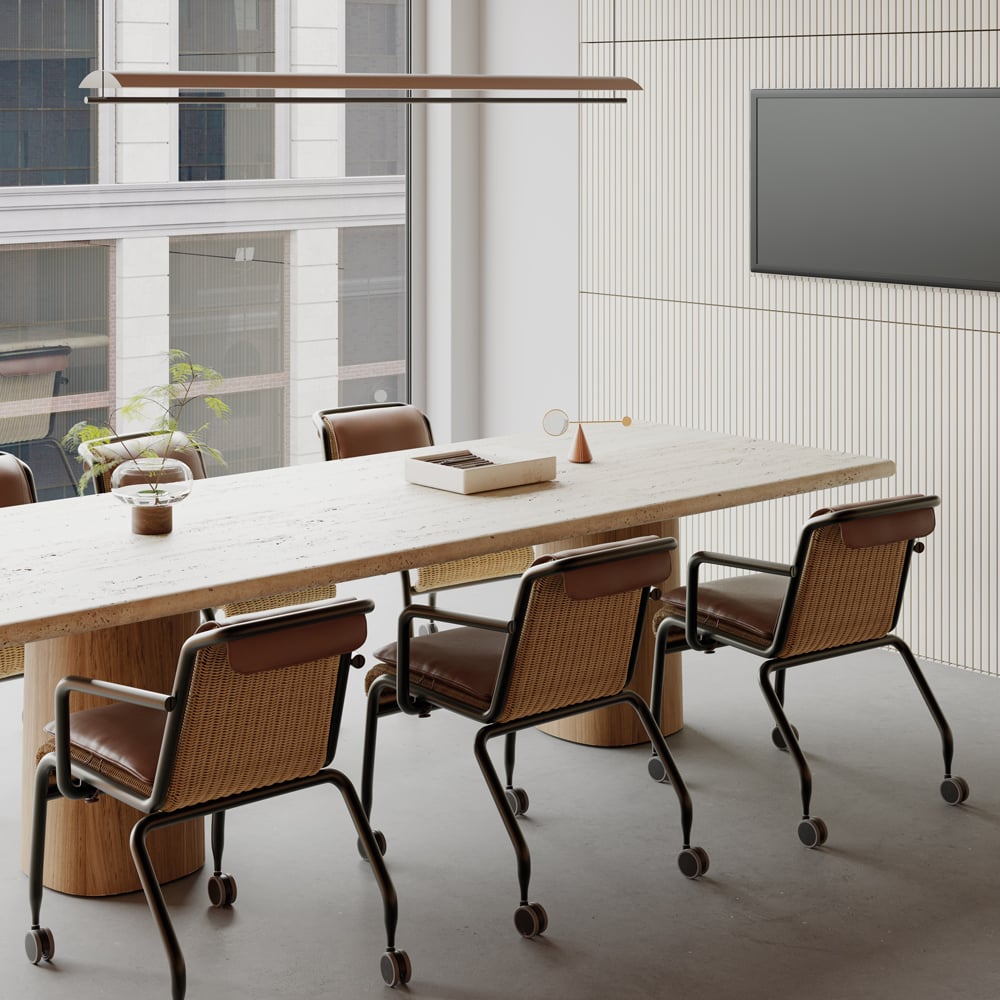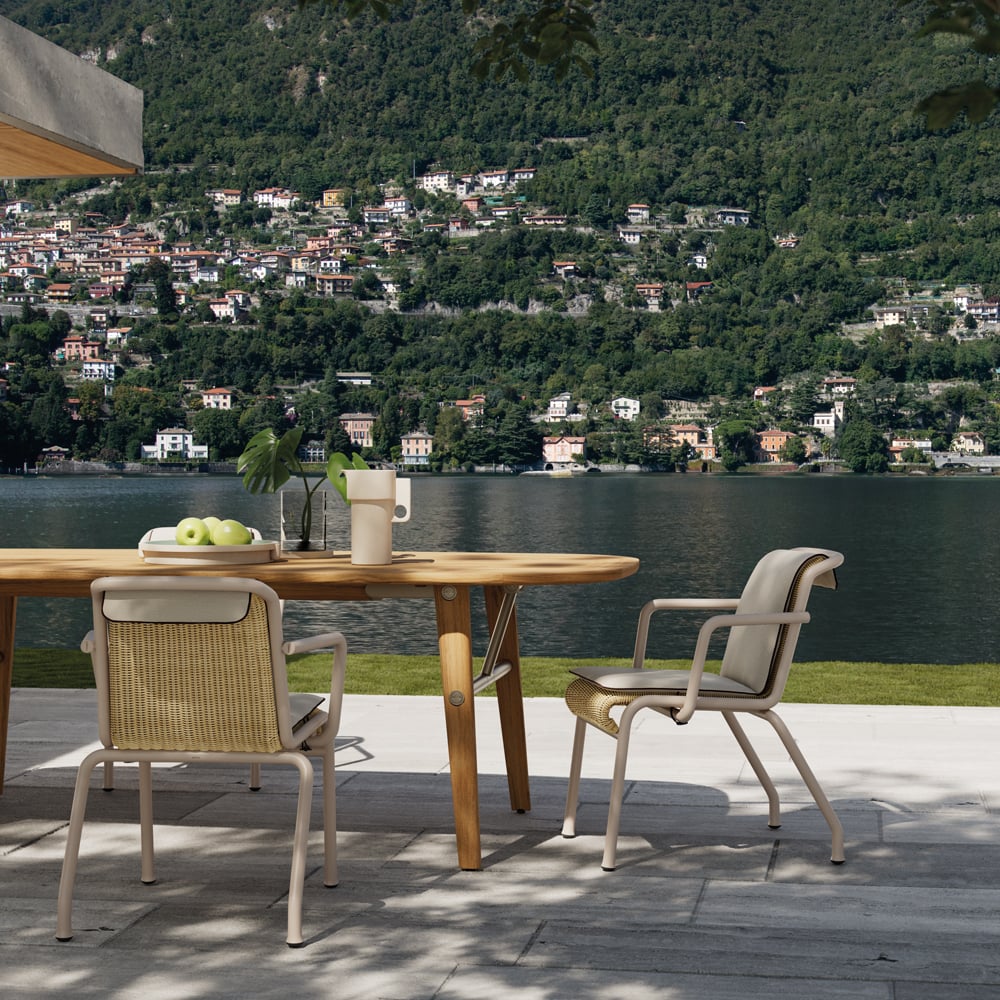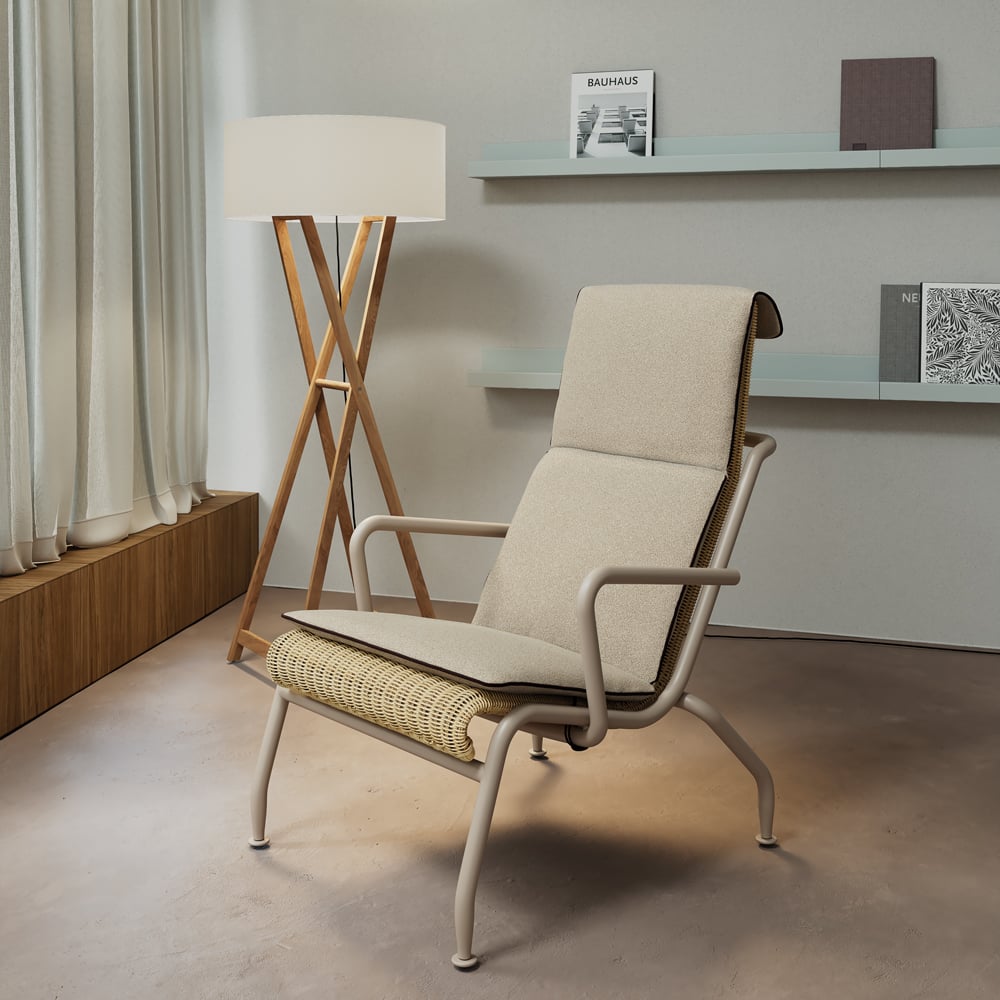 These variations adopt the names of each of the islands depending on their personality: The folding table is called Eolias Lipari. Lipari is the largest island, which is why the 2.9-m and 2.2-m folding tables take their name.

The variant with outdoor wicker is called Eolias Salina. Due to its position, Salina represents the heart of the archipelago and this variant is also the axis of the collection.
The version with outdoor rattan adopts the name of Eolias Panarea. Panarea is the smallest island, the most loved and the busiest in summer. Hence the name of the most outdoor version.
The outdoor collection is made up of teak tables, stackable armchairs, a club armchair and lounge club armchair in outdoor wicker, and an outdoor rattan dining armchair.

The indoor version has all of the above, plus an armchair with wheels and a club armchair.
It includes dining chair, seat, and seat and backrest cushions, and seat and backrest cushions for the other models.