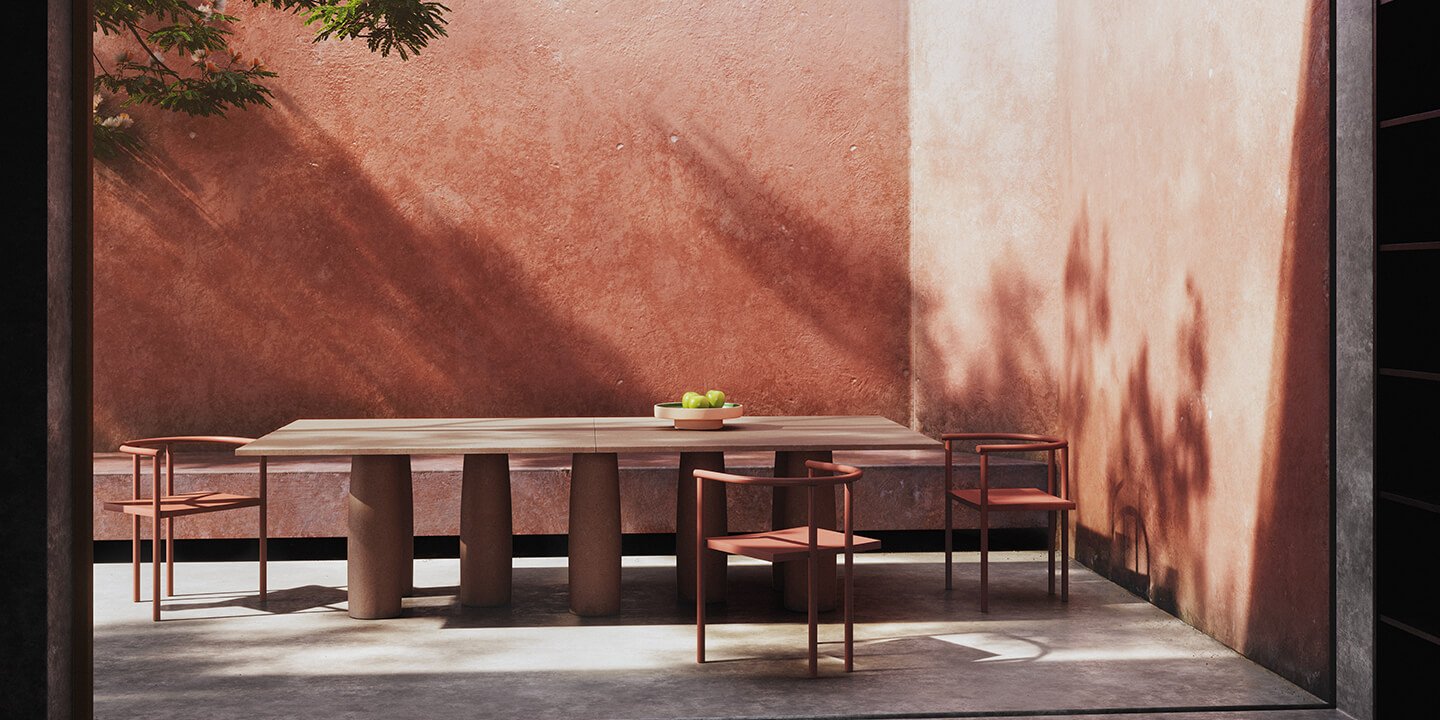 Il Colonnato, by Mario Bellini
Kettal reproduces 'Il Colonnato', a 1977 project by Mario Bellini.
In this project, Mario Bellini took his inspiration from a basic elemental structure in architecture. His design emulated the colonnade of classical architecture, in which a sequence of columns supports a portico, in this case a table top.
IThe base is a visually closed volume, despite being materially open. When seen from a different viewpoint, perception changes completely, as the columns no longer overlap and the space appears empty.
It was initially designed exclusively in a classic material such as marble, however, Kettal incorporates two other materials, teak and cement, for its more contemporary version. Available in Ø140, 140 x 140 cm and 280 x 140 cm.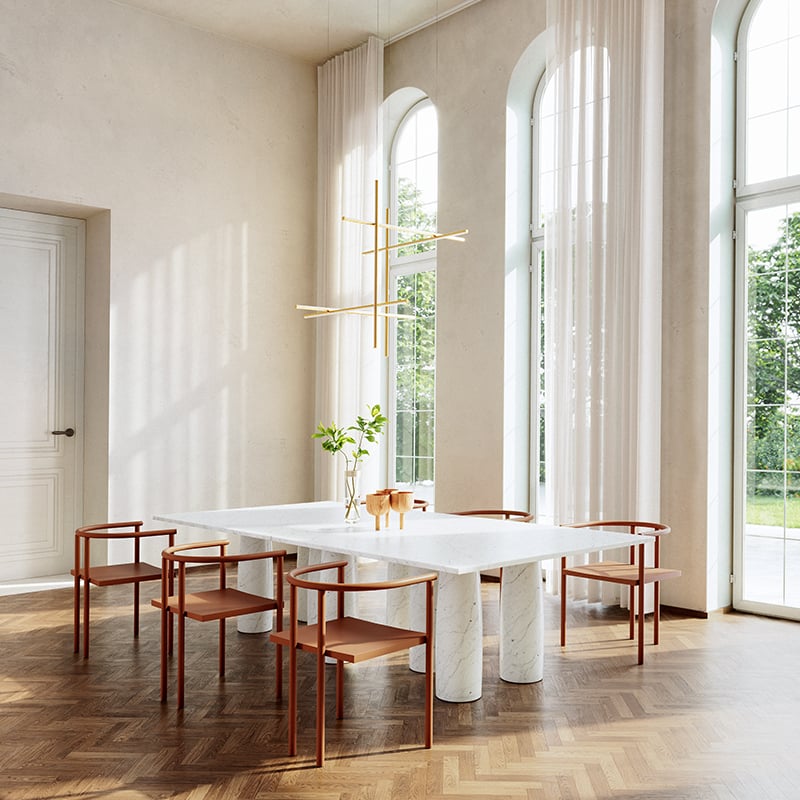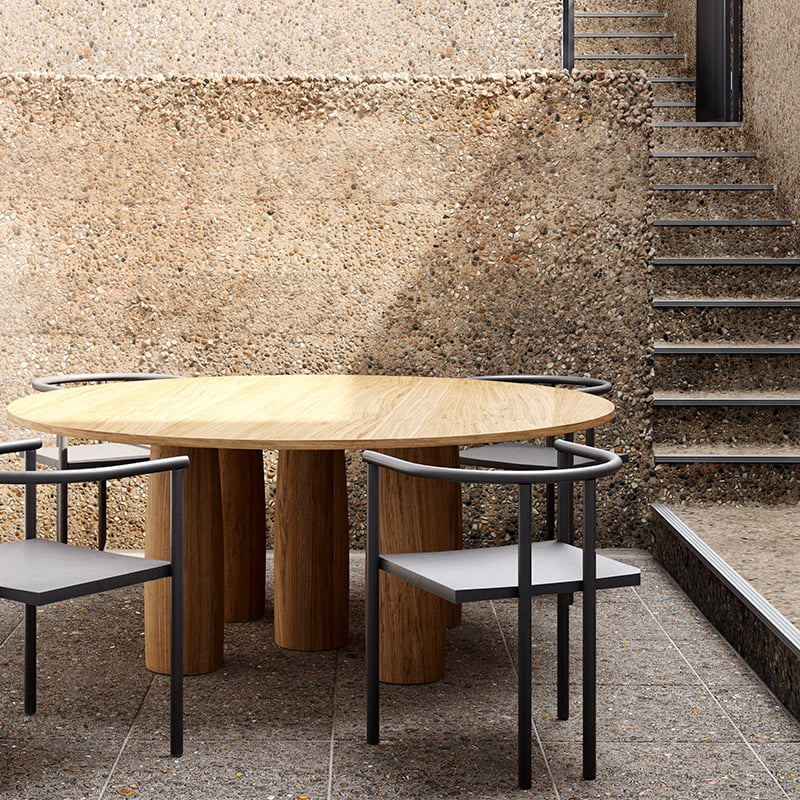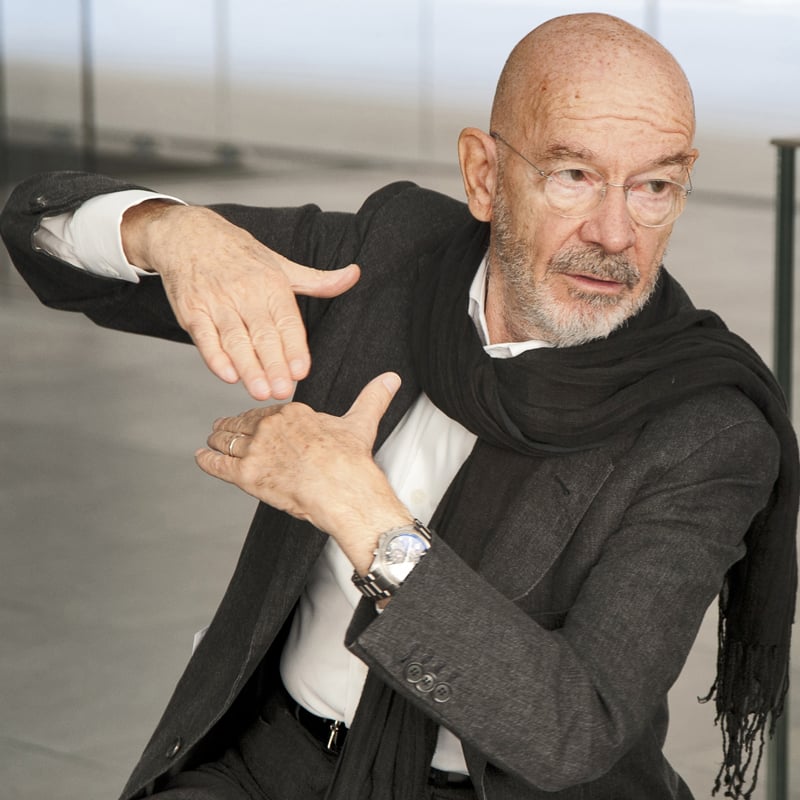 'I will never know how much and whether my unforgettable "inspection" as a young architect at Stonehenge, Wiltshire, thrilled by the sight of this megalithic structure, dating from around 5,000 years ago, could in some way be related to the spark that one fine morning in 1977 led me to create some tables (in several types of wood, marble and stone), furniture work which would remain among my most lasting and beloved by me. Indeed, it includes the Colonnato family of tables. A family which, in all its typological and dimensional variations, has always been characterised by its innate stability, due solely to the weight of its elements.
Today, by using new, lighter and recyclable alloys, such as aluminium combined with thin layers of marble and stone, among others, and an invisible, adjustable modular leg system, new perspectives are opened up for a classic design. Other materials such as wood or resins with stone aggregate can also be included, without betraying the noble origins of "my" Colonnade; on the contrary, they preserve its full iconic weight, above and beyond the purely physical.' Mario Bellini