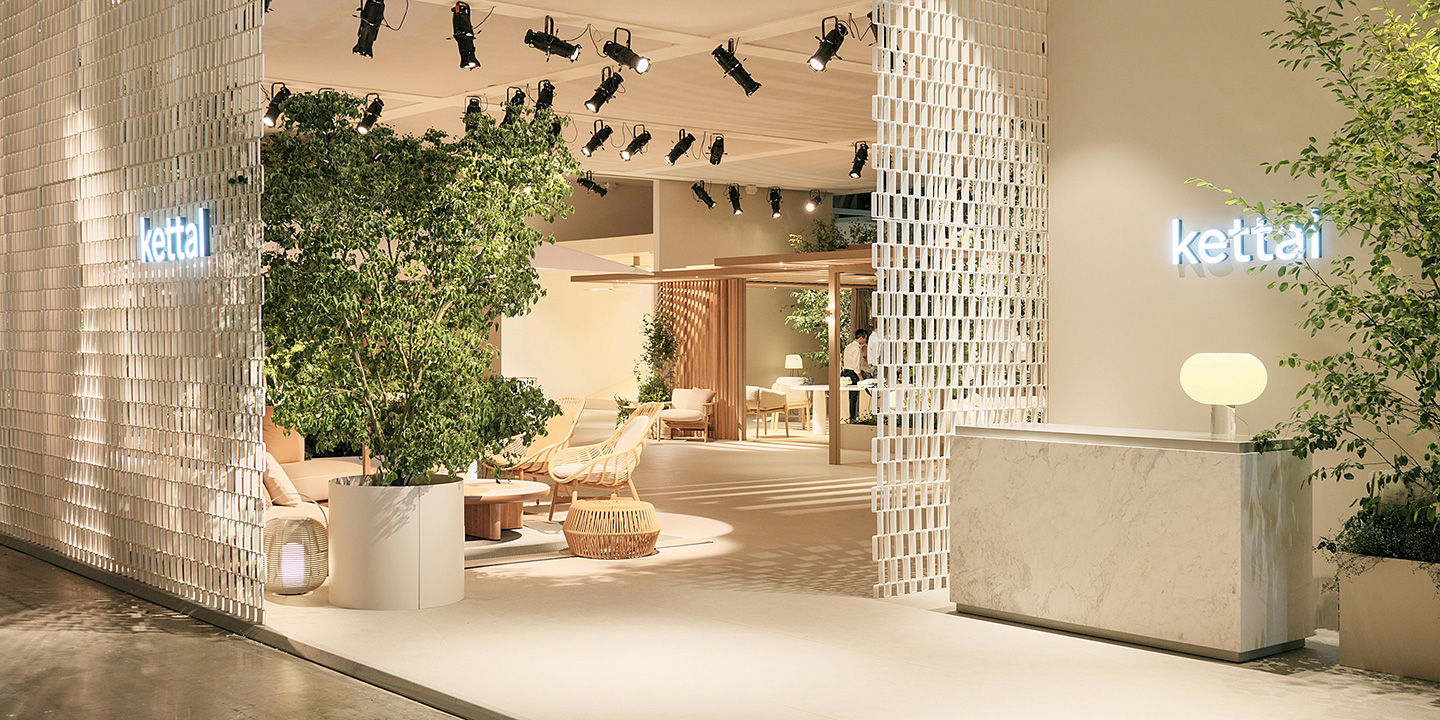 Kettal at Salone del Mobile
Explore Kettal Stand at Salone del Mobile
This edition of the Salone del Mobile 2022 has already ended and we are very excited with all the positive feedback received at the show from all our new designs.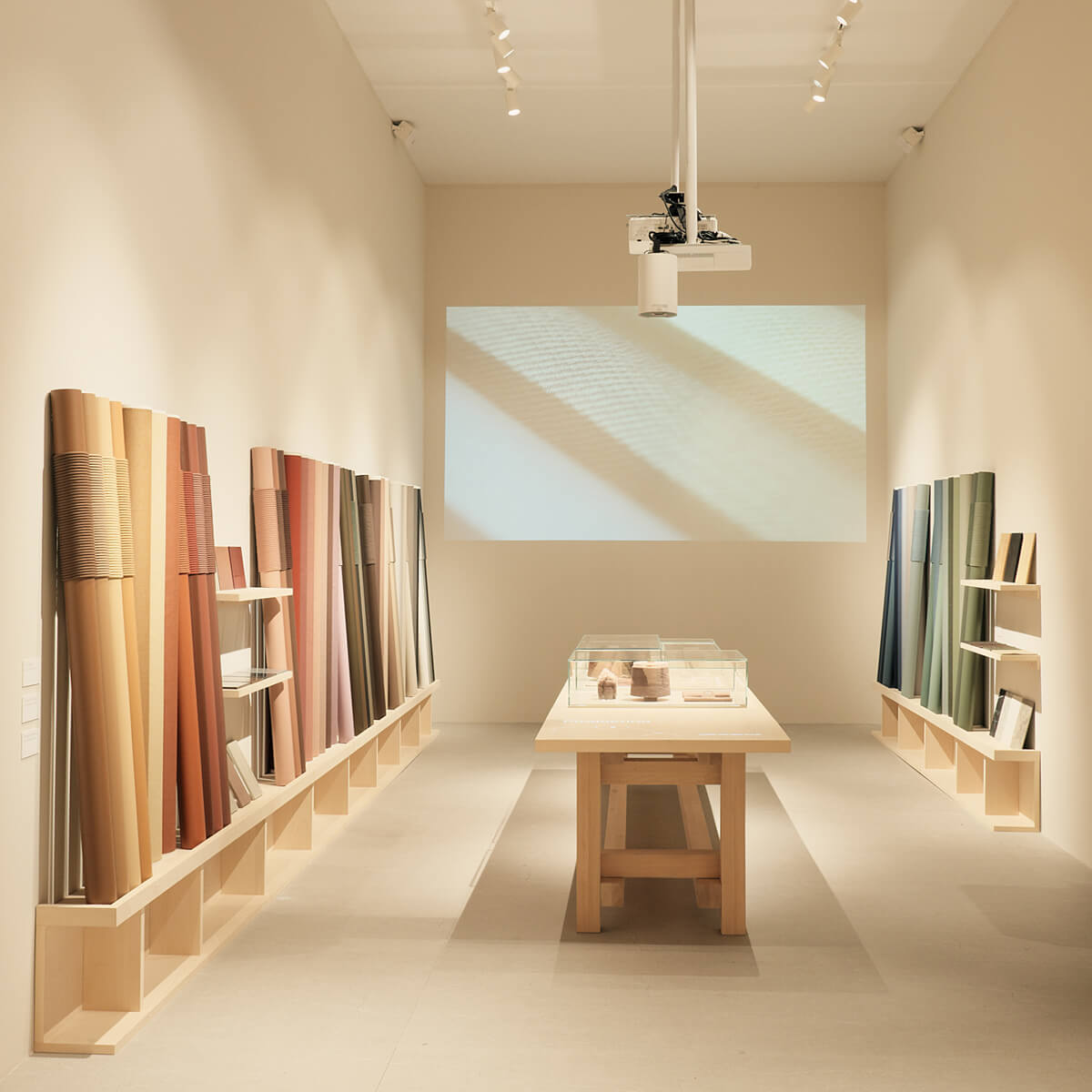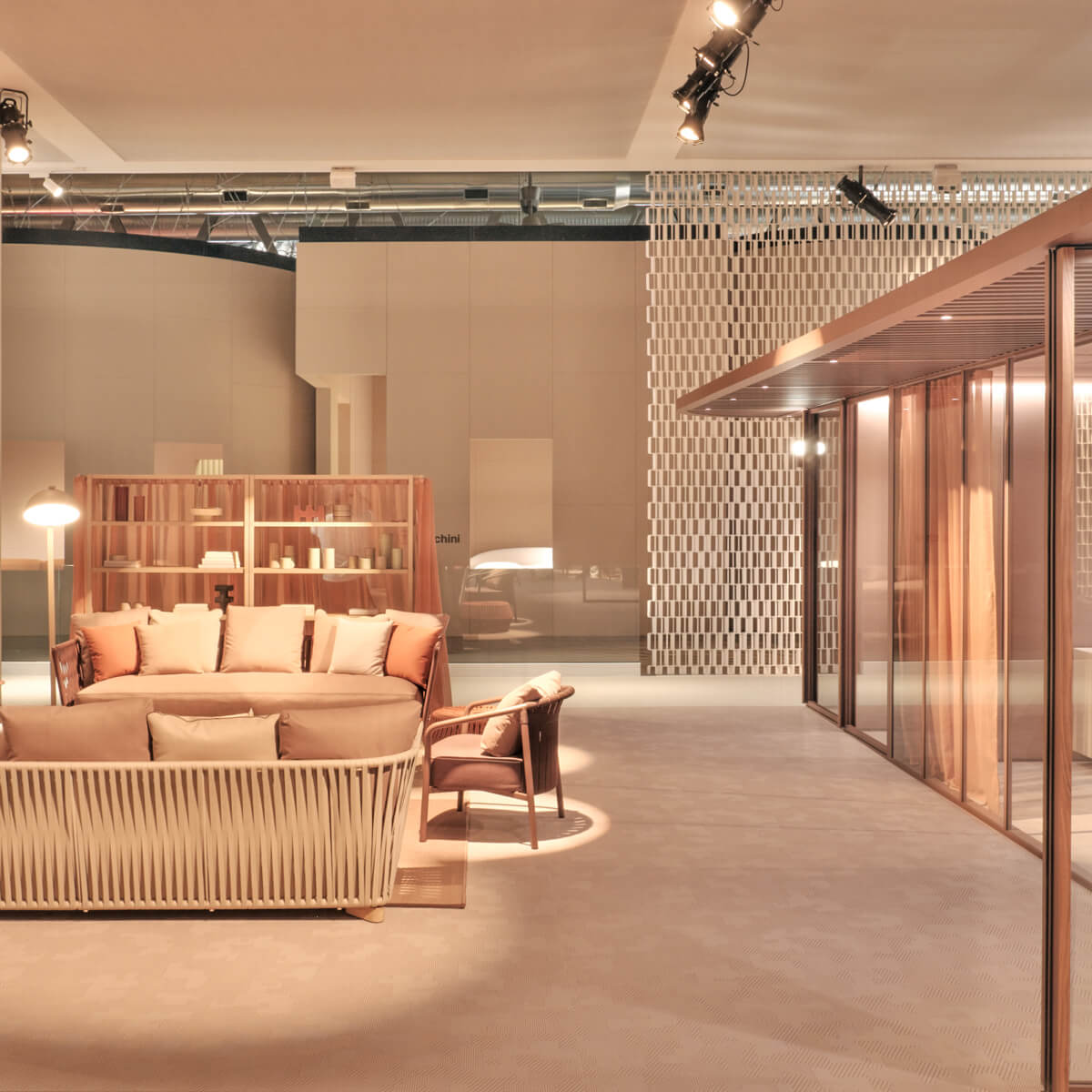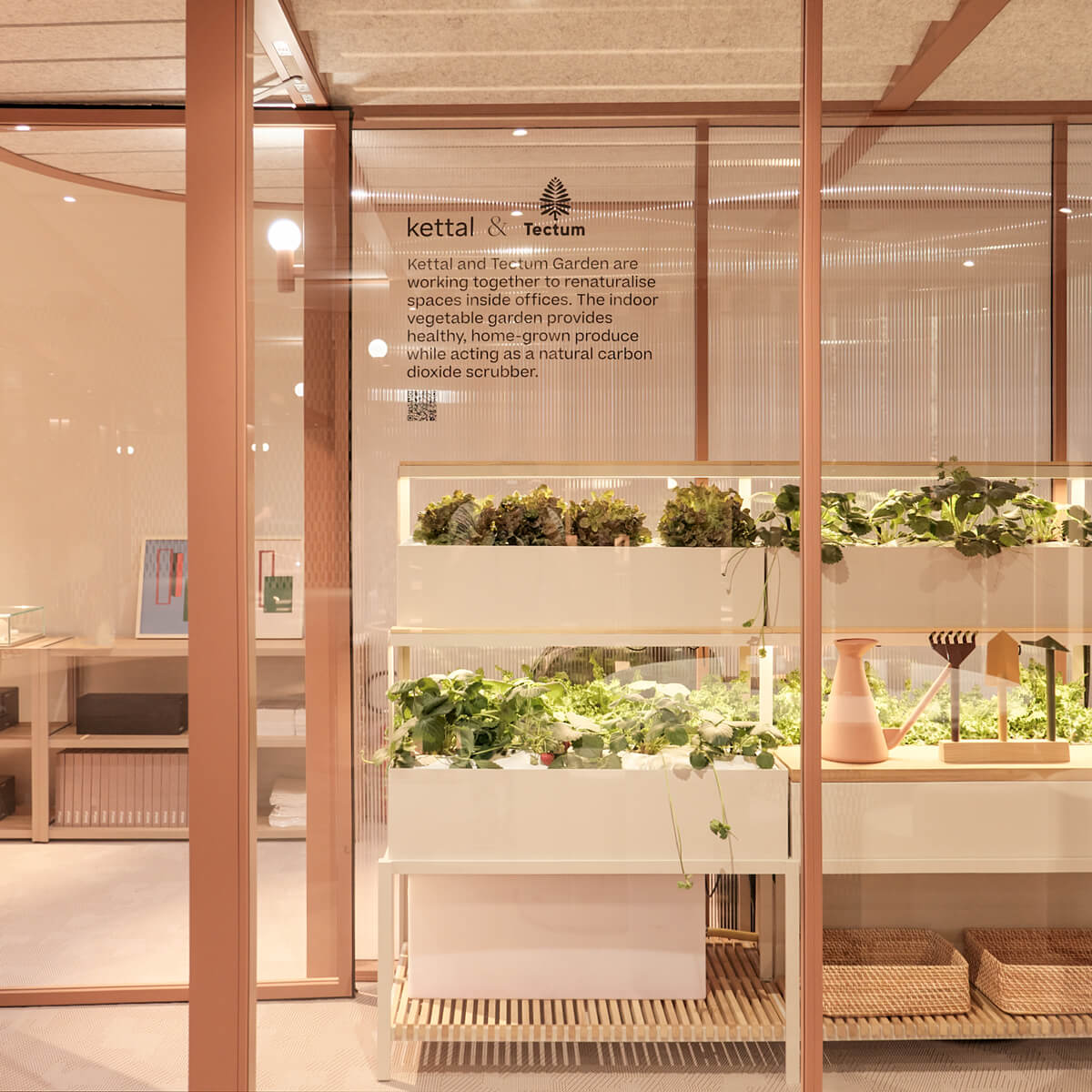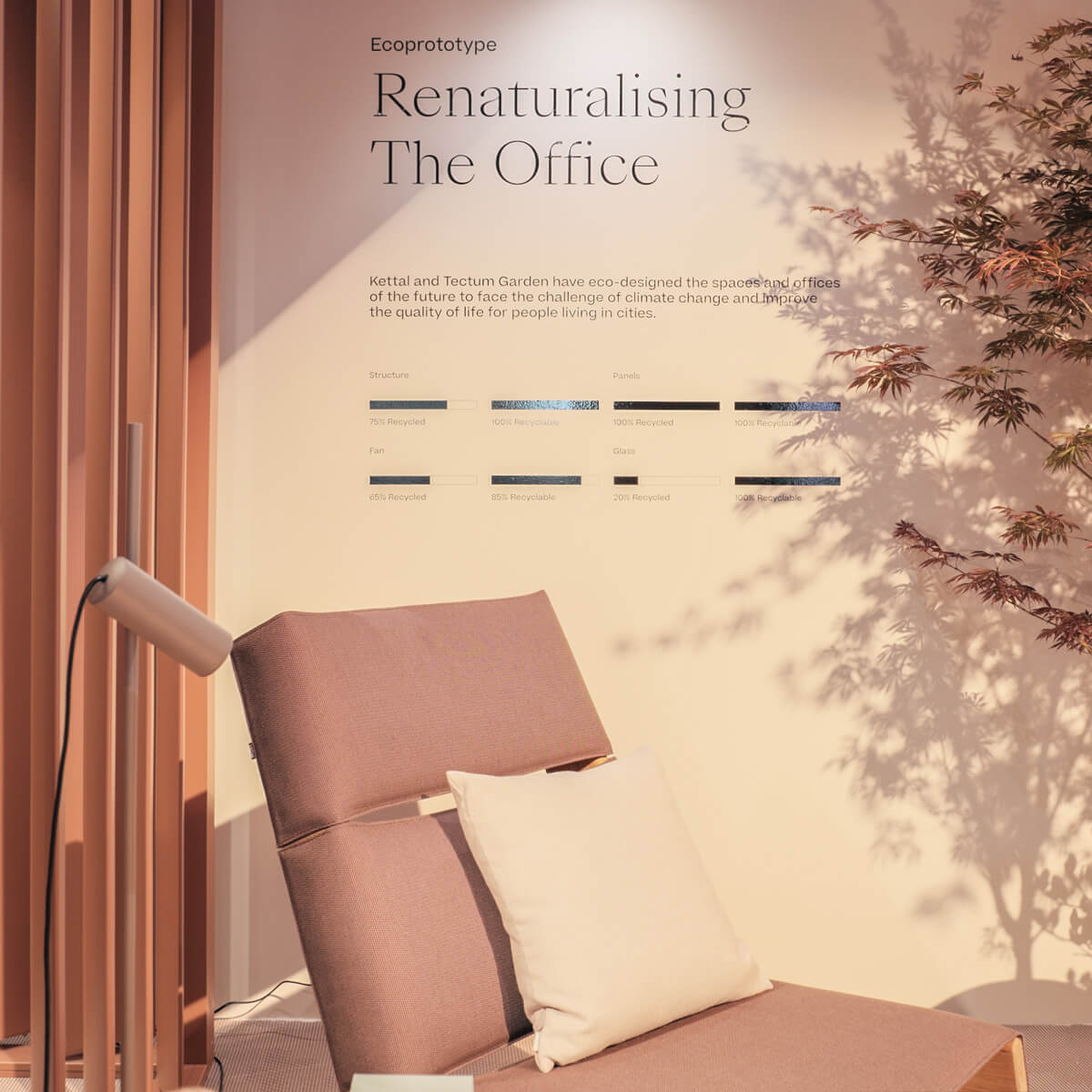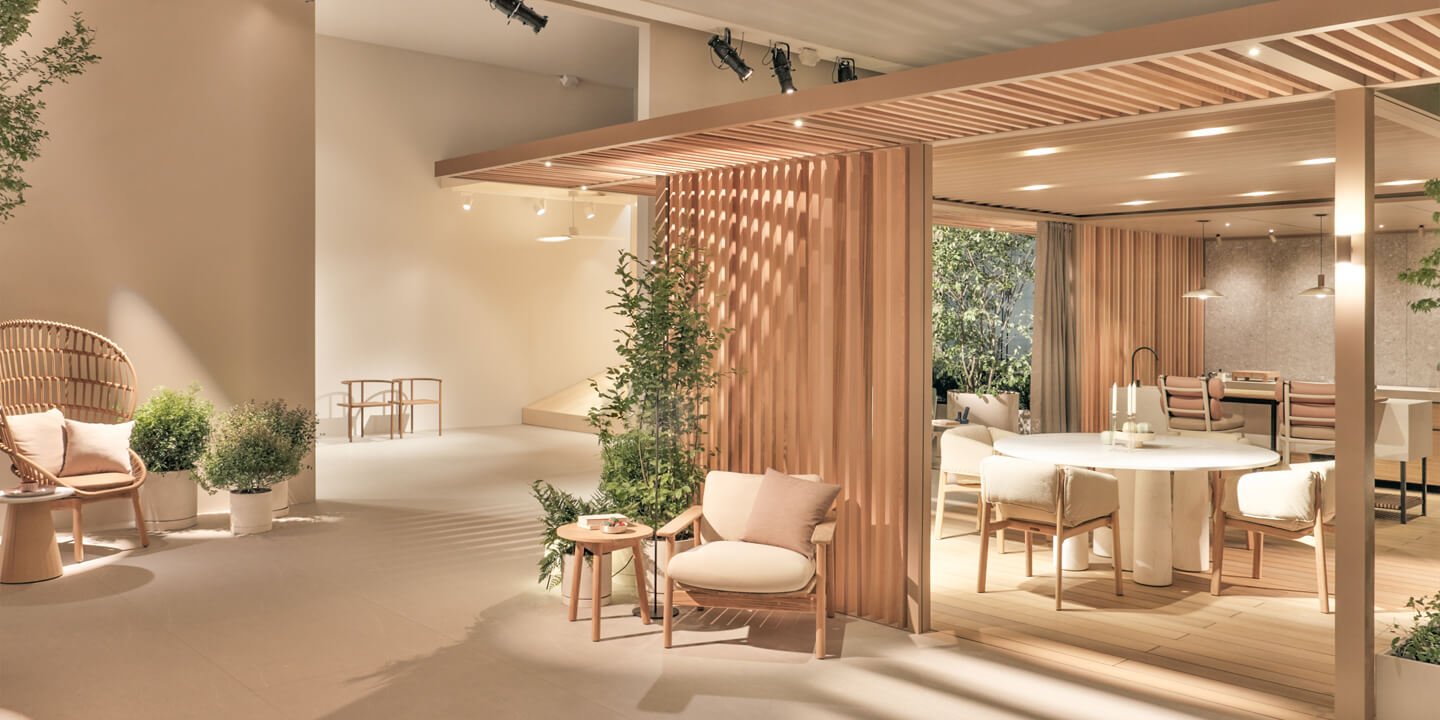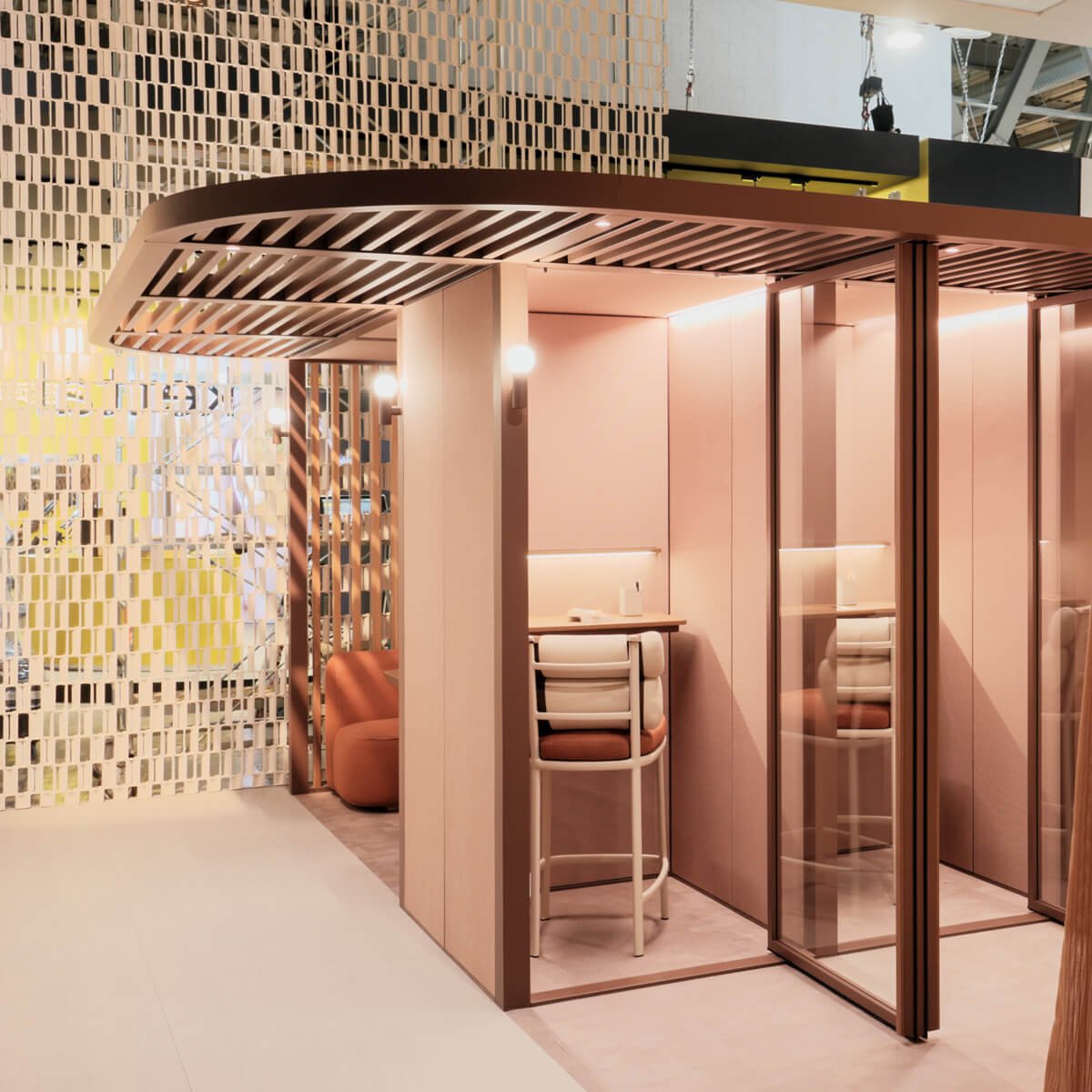 Stand Designed by Patricia Urquiola
The stand experience is manifold: the main two areas are dedicated to the Outdoor and Workplace environment and additionally there is an exhibition area dedicated to material research and technology.


In the outdoor ambience the different collections are displayed around a big H-Pavilion in the center surrounded by trees and plants. The color and material palette is kept in white and light grey tones.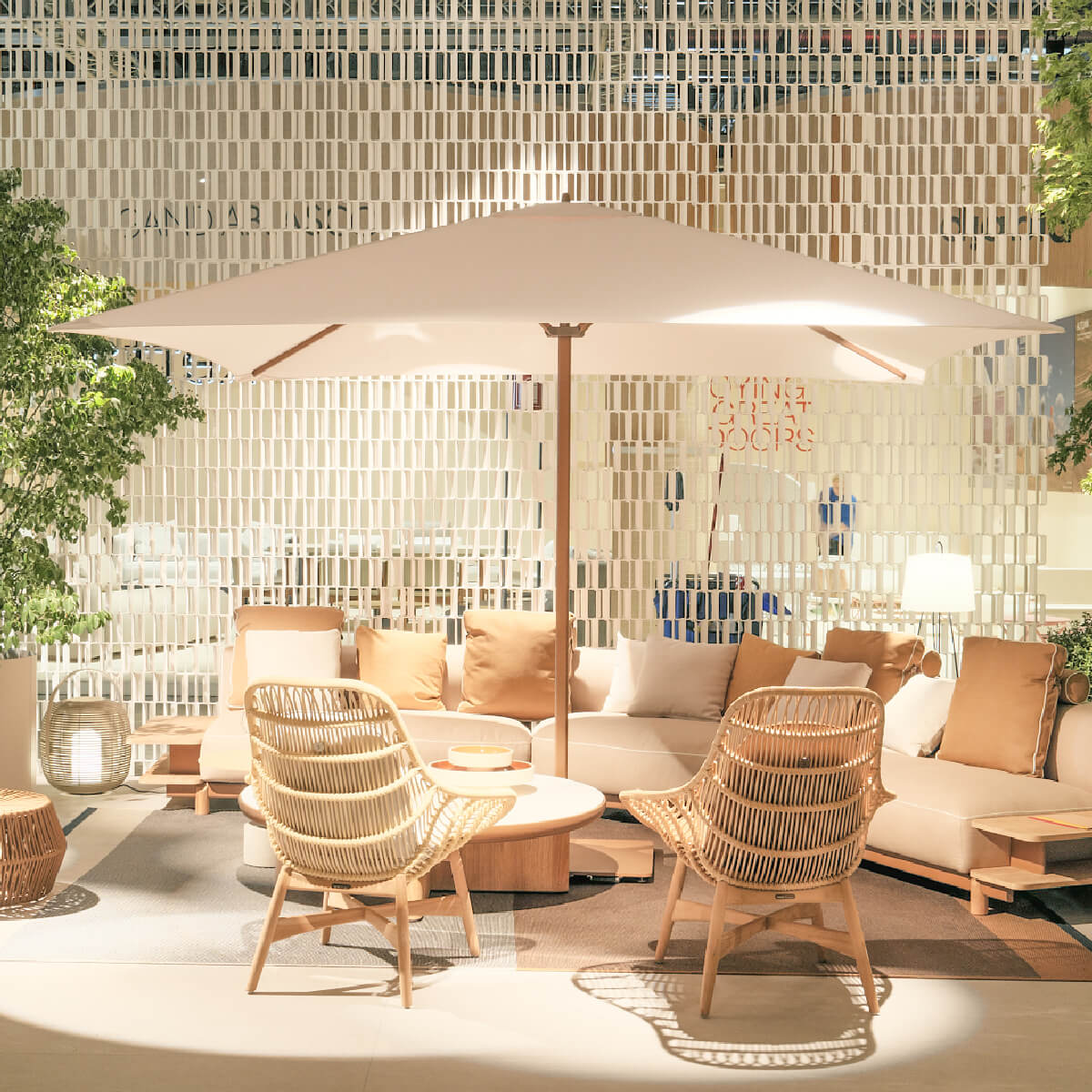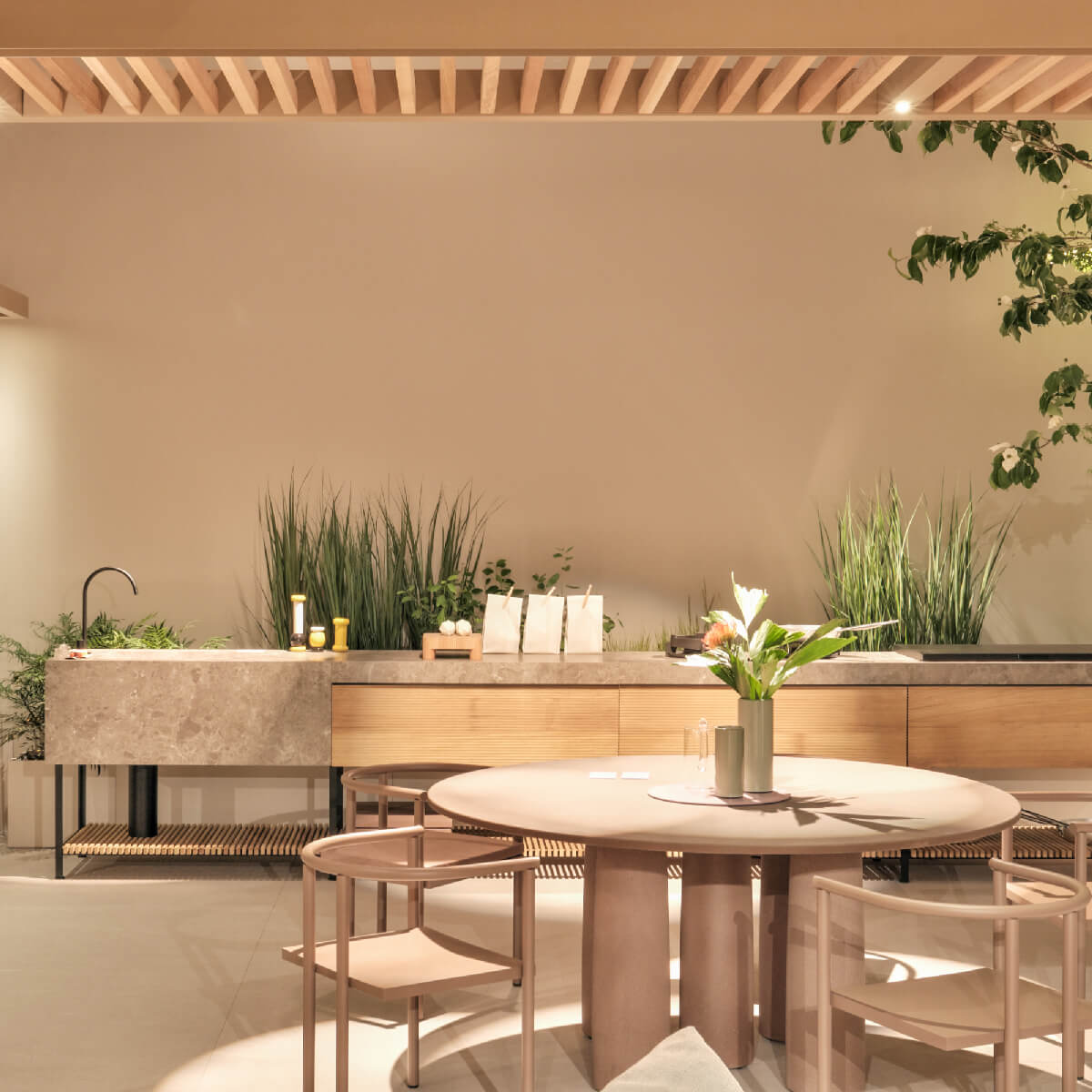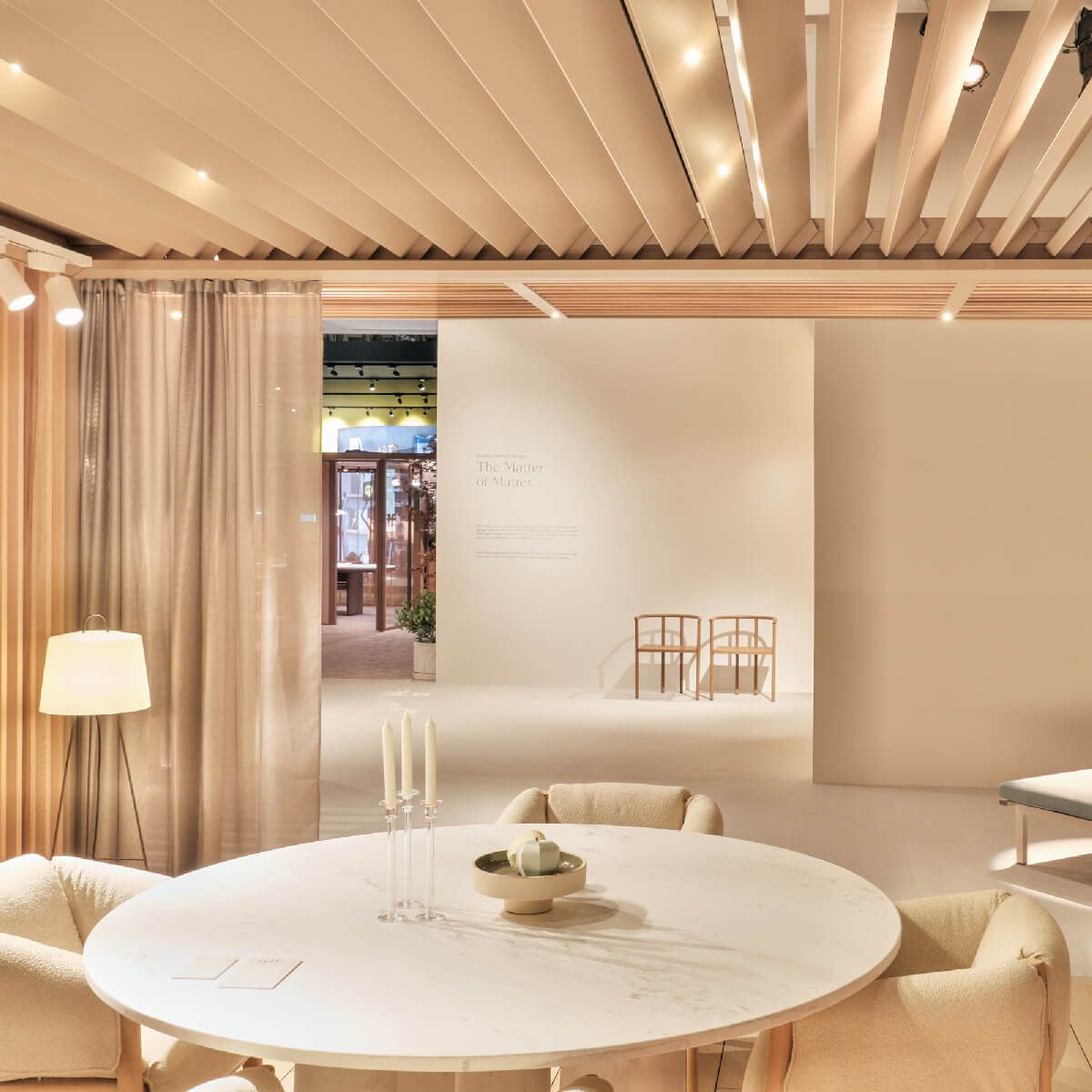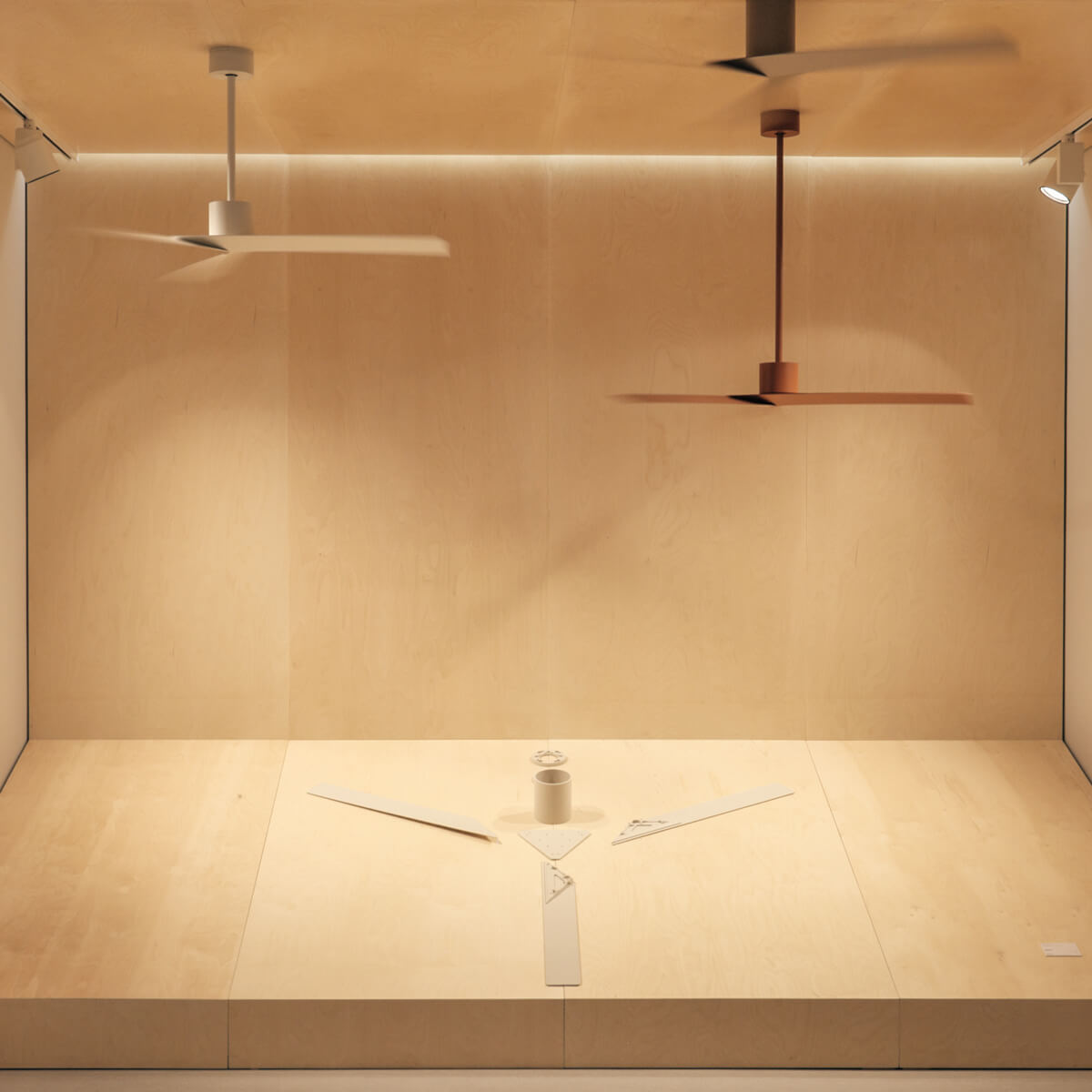 The workplace area shows the new office pavilions and a pavilion realized in recycled materials. Flooring is Bolon Tatami Nude, the pavilions are coordinated in warm colour nuances.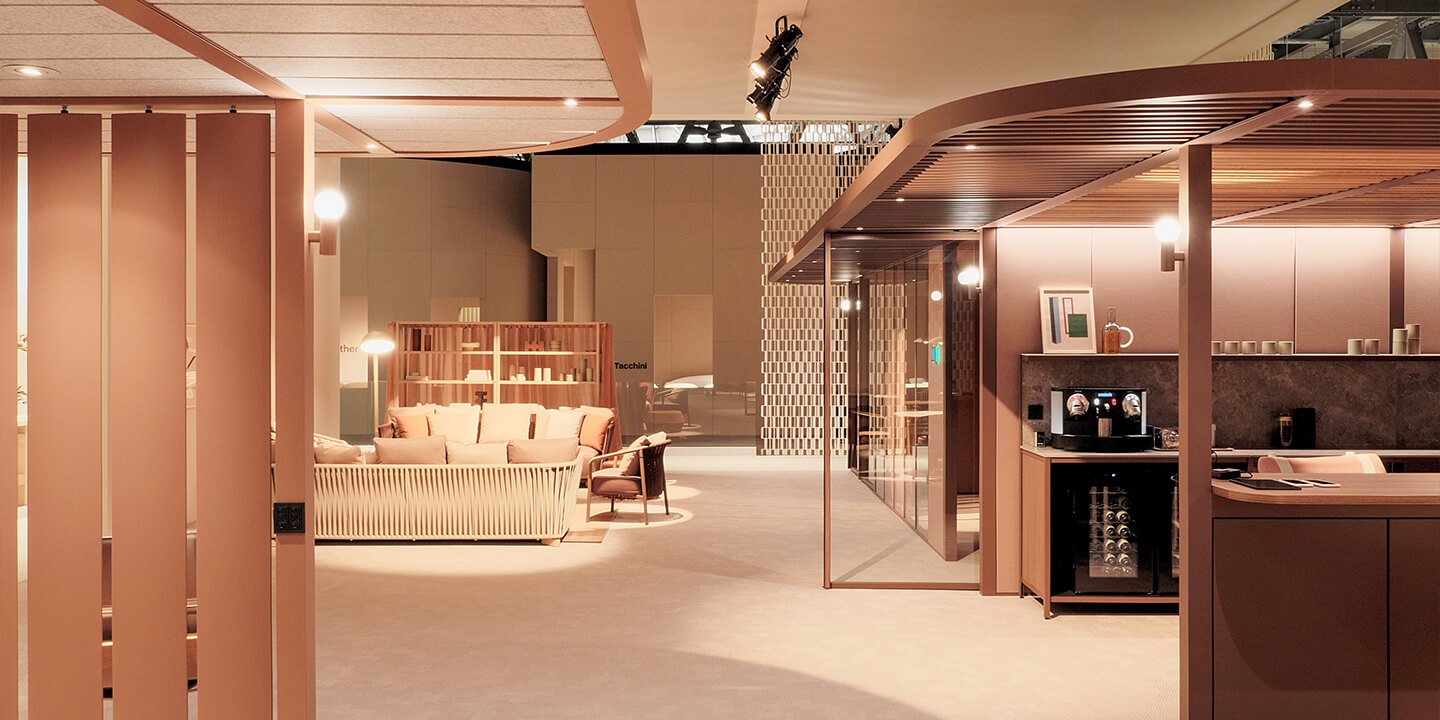 The façade elements are done with white 3D printed grids, 100&% recyclable PLA material. We opted for a custom Aectual screen in a slim version and white colour, shaping a strong and simultaneously soft appearance.

⁠These light façade elements are balanced with solid walls and volumes.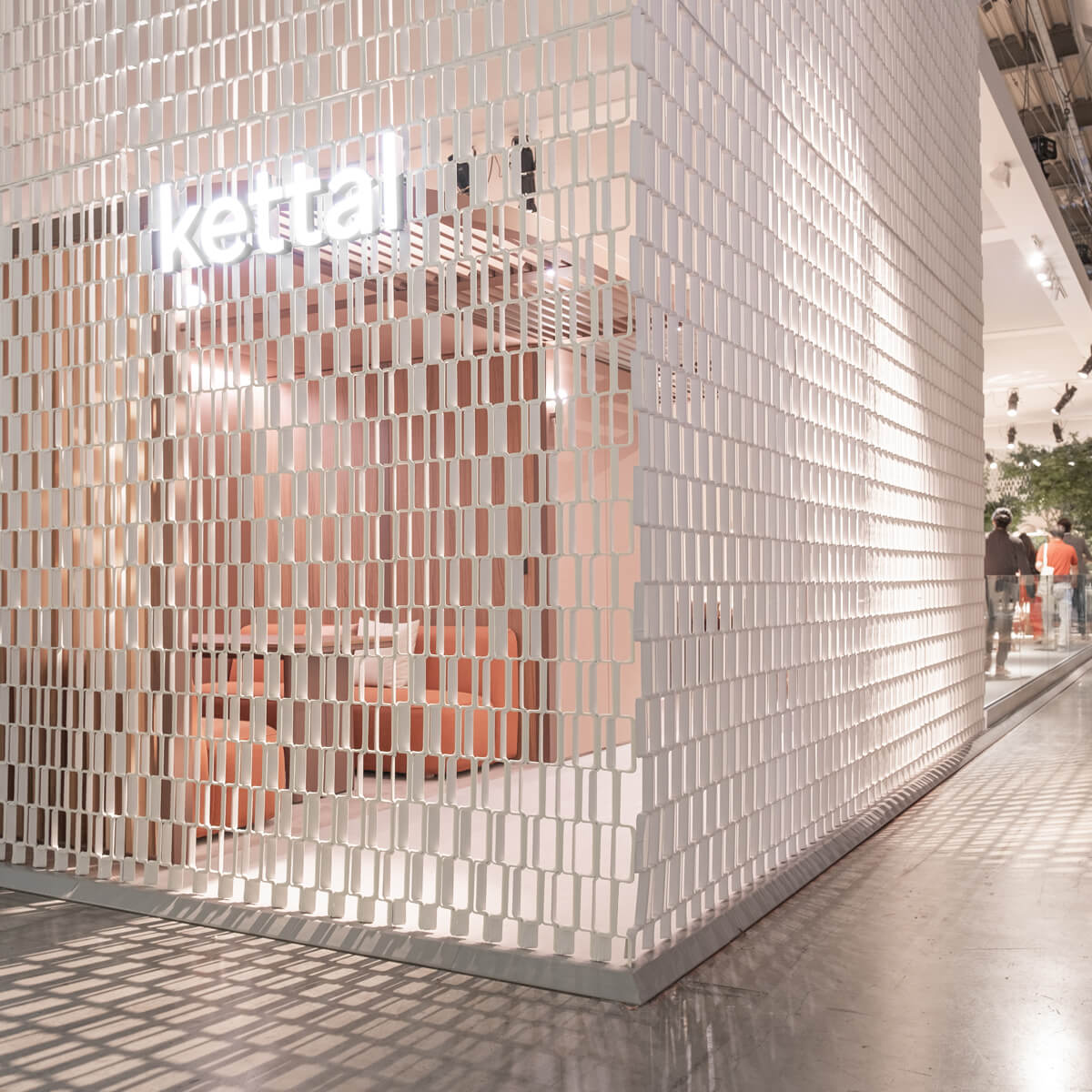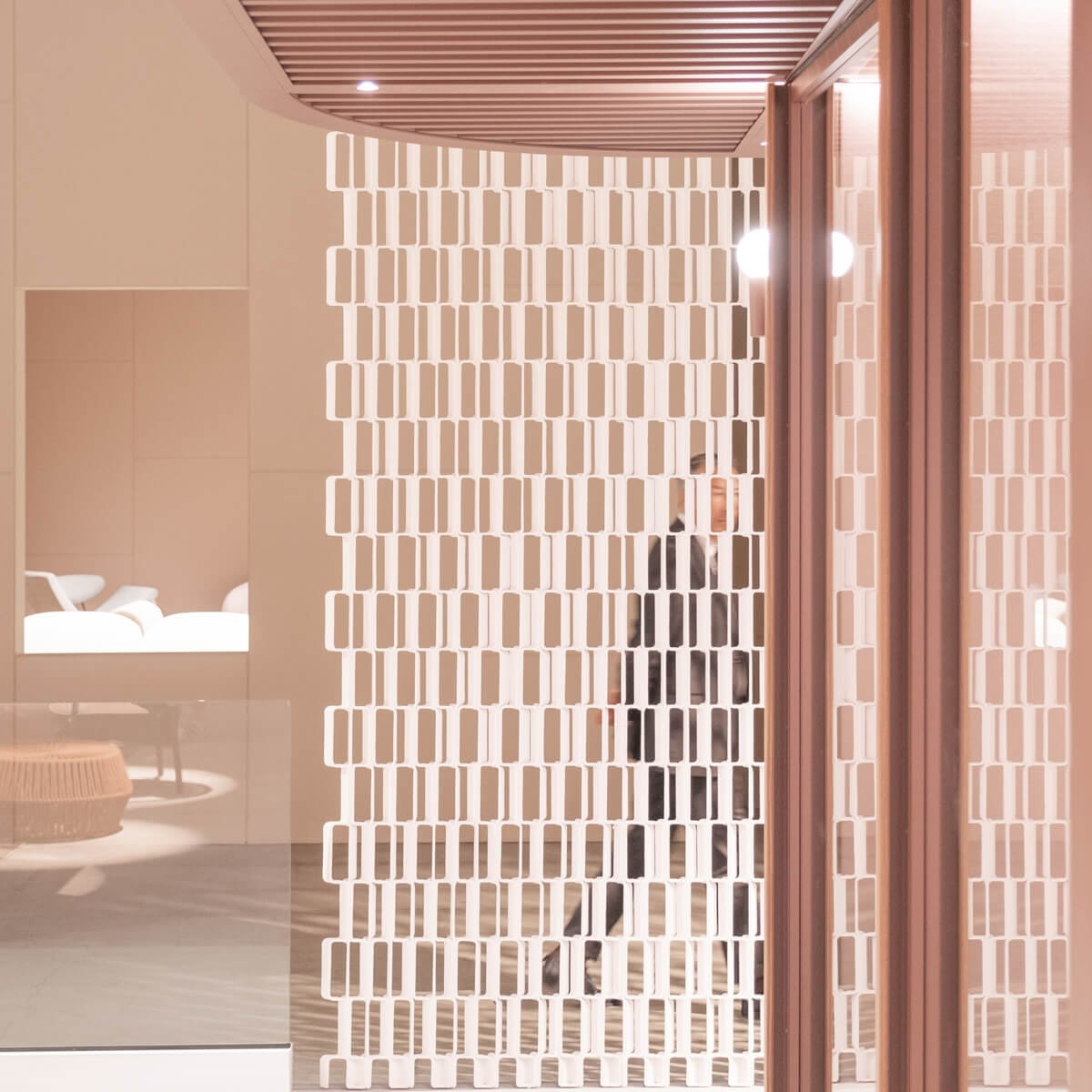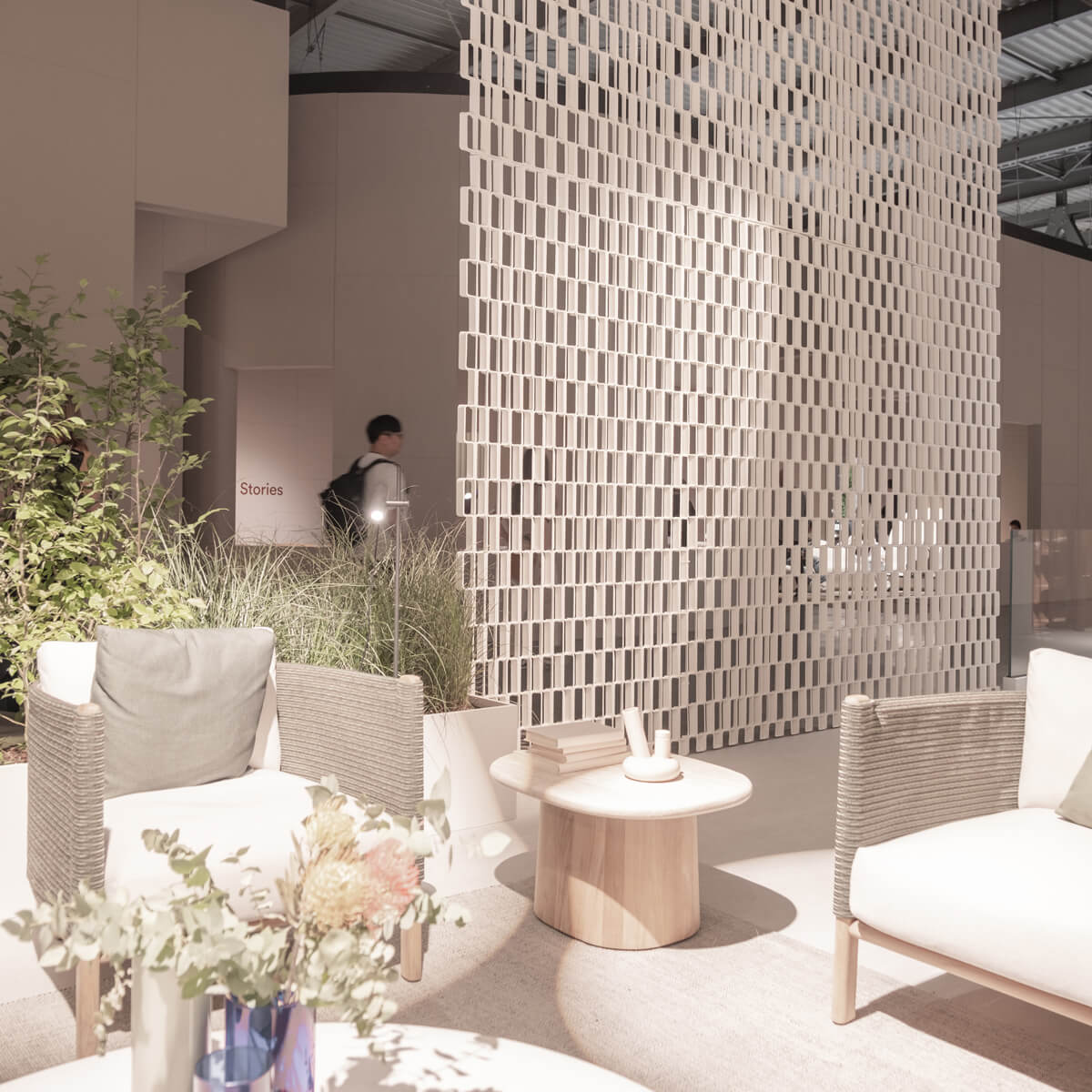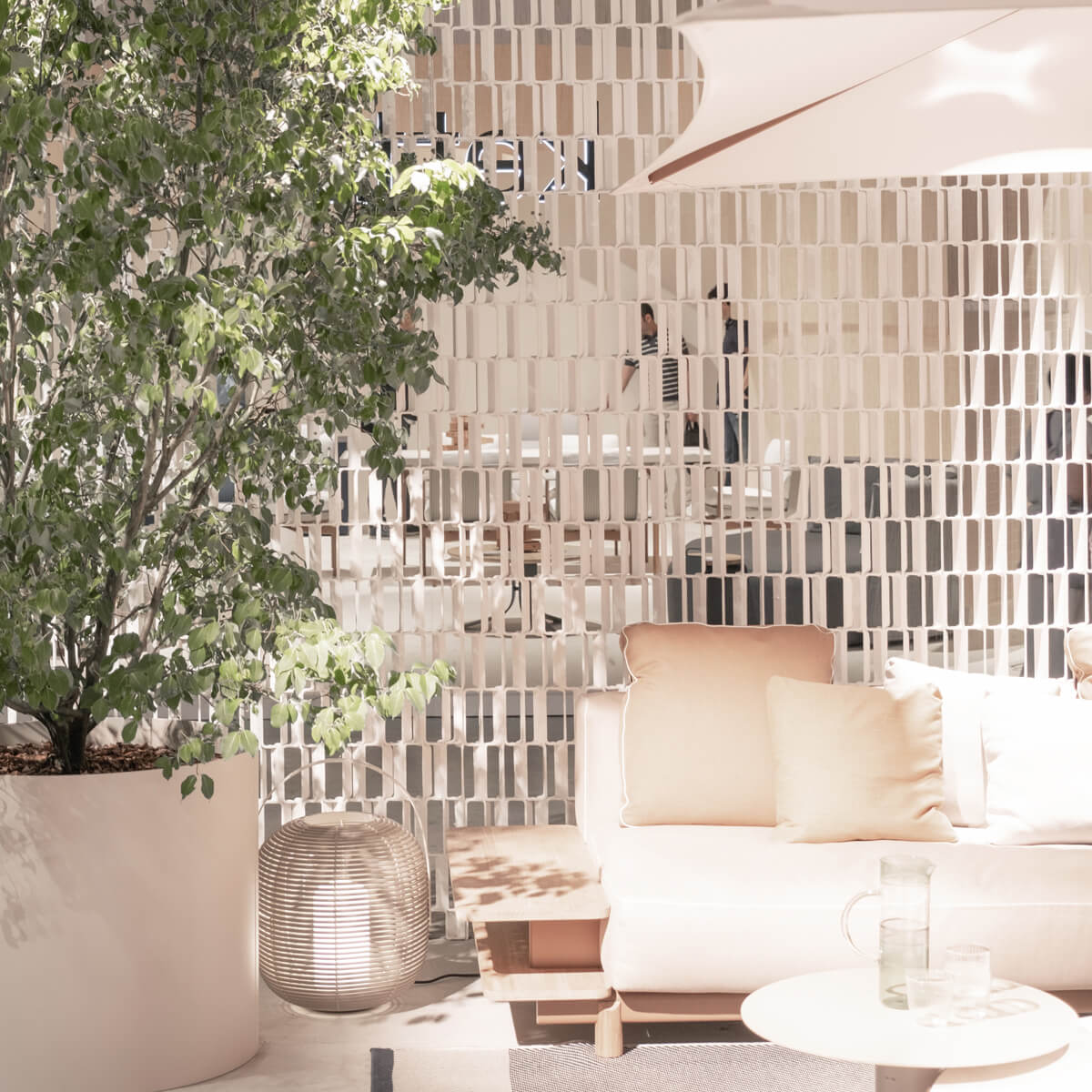 Sustainablity of materials according to Kettal

30% recycled and recyclable materials
40% reused and reusable materials
30% disposable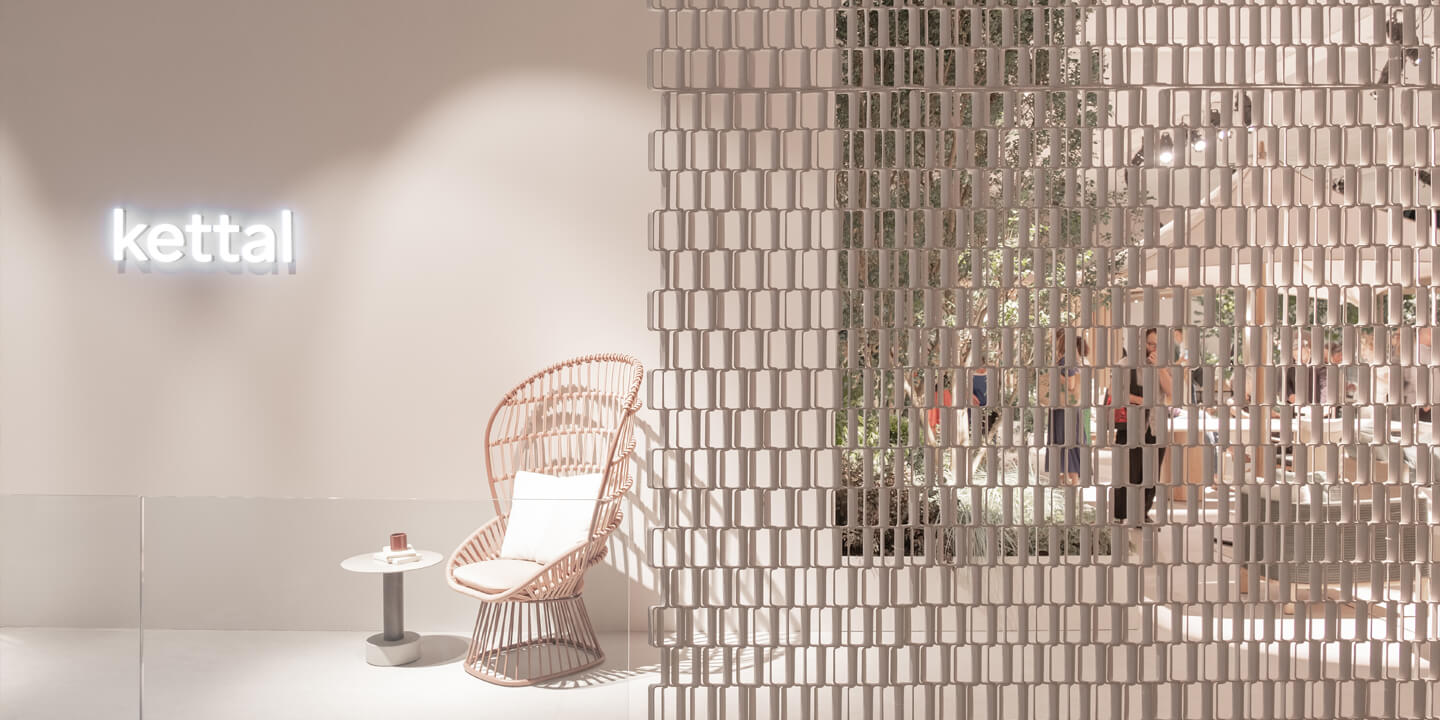 Discover our New Collections
Plumon, by Patricia Urquiola
Based on the concept of clothing, on dressing and undressing furniture. Adopting a tailoring approach, Patricia Urquiola designs the new family with a reference to the characteristic Brazilian spirit, which lives in abundant, roomy, comfortable furnishings, somehow evocative of distant landscapes and cultures.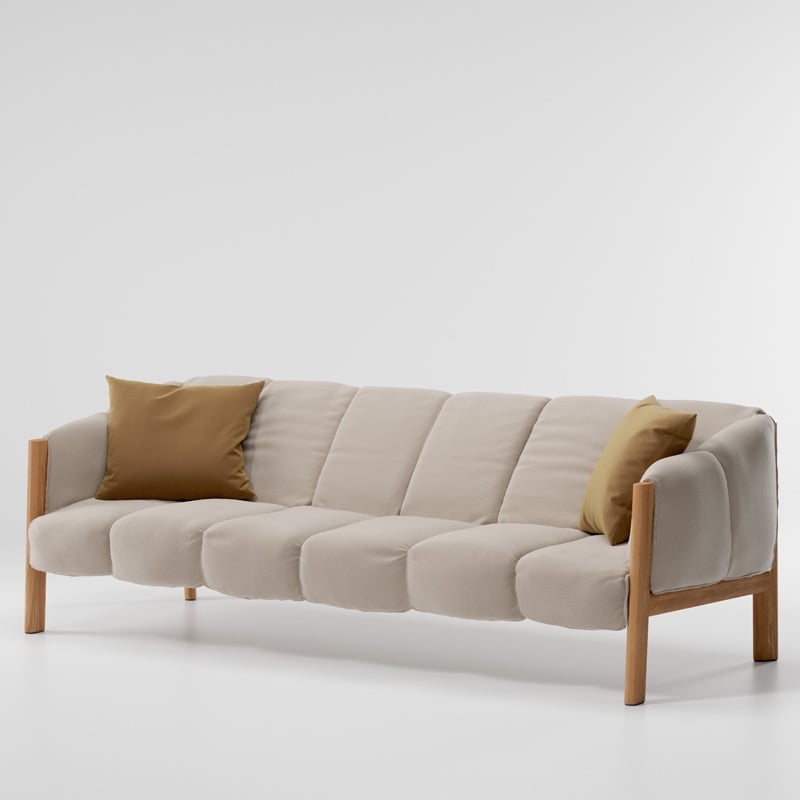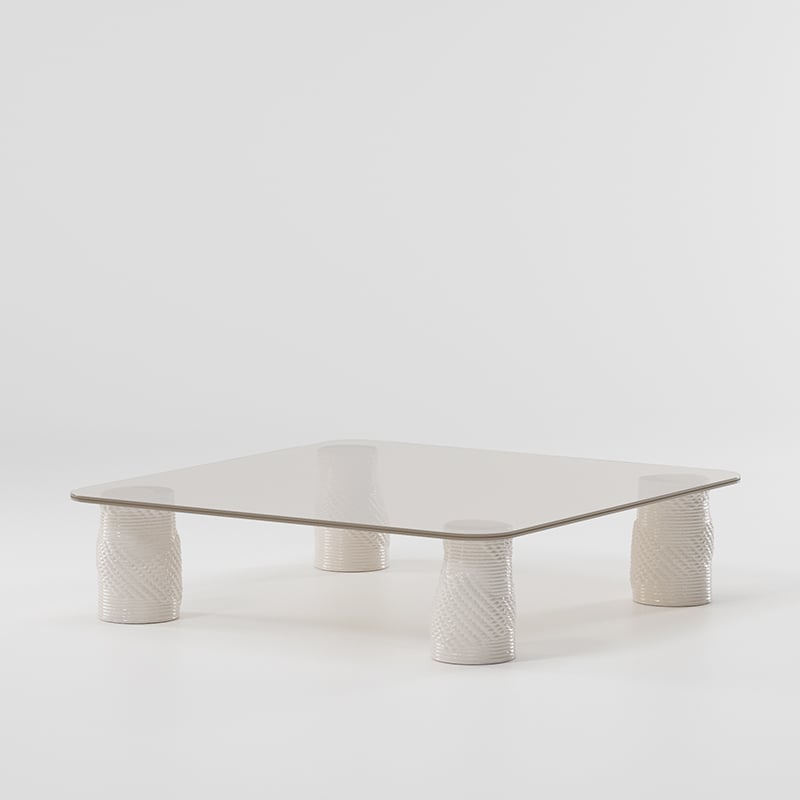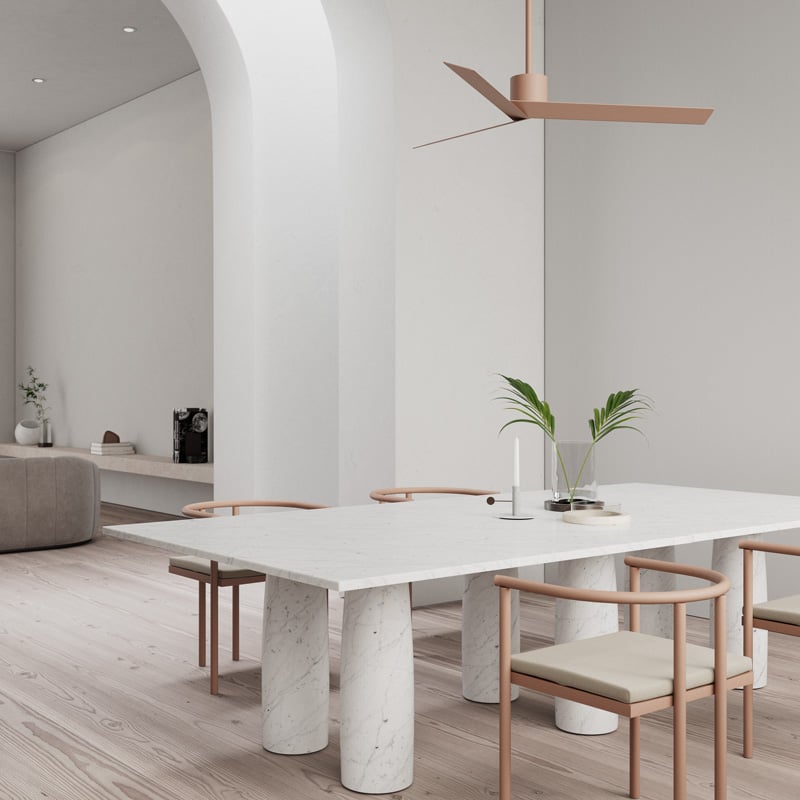 Superfan, by Michael Anastassiades
Superfan is a tri-blade fan whose geometry is simply defined through three angled blades, meeting at the rotating axis. All design decisions are made to maximise performance and improve efficiency: the angle of the blades, the lightness of the aluminium material and the selection of the motor for accurate speed control and quiet function. The two fan versions operate with equal efficiency both with and without a pendant, offering flexibility of use for different ceiling heights.

Paladin, by Konstantin Grcic
Paladin is a wooden parasol for domestic and public use. Its canopy appears to be floating on top of an elegantly shaped mast. The design employs a mechanical principle which incorporates the tension of the canopy into its structural logic.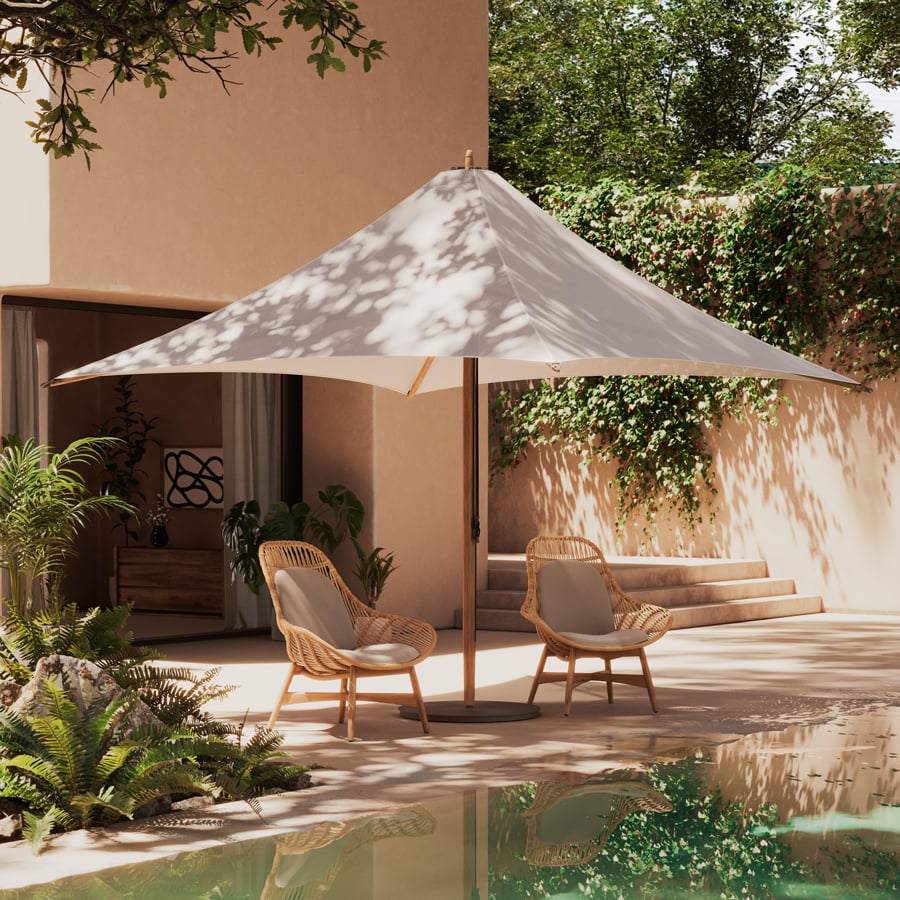 Hydroponic Garden, by Kettal & Tectum Garden
Hydroponic Garden is based on edible renaturalisation. It is grown without soil in a light substrate to avoid excess weight. Watering is by drip, which reduces consumption and contains suitable water-soluble fertilisers; the nutrient-rich excess water is reused.

Base Kitchen, by Kettal Studio
This modular kitchen structure offers infinite solutions. An aluminium supporting frame can be teamed with a number of stoneware modules in various combinations whilst maintaining its authentic linear design.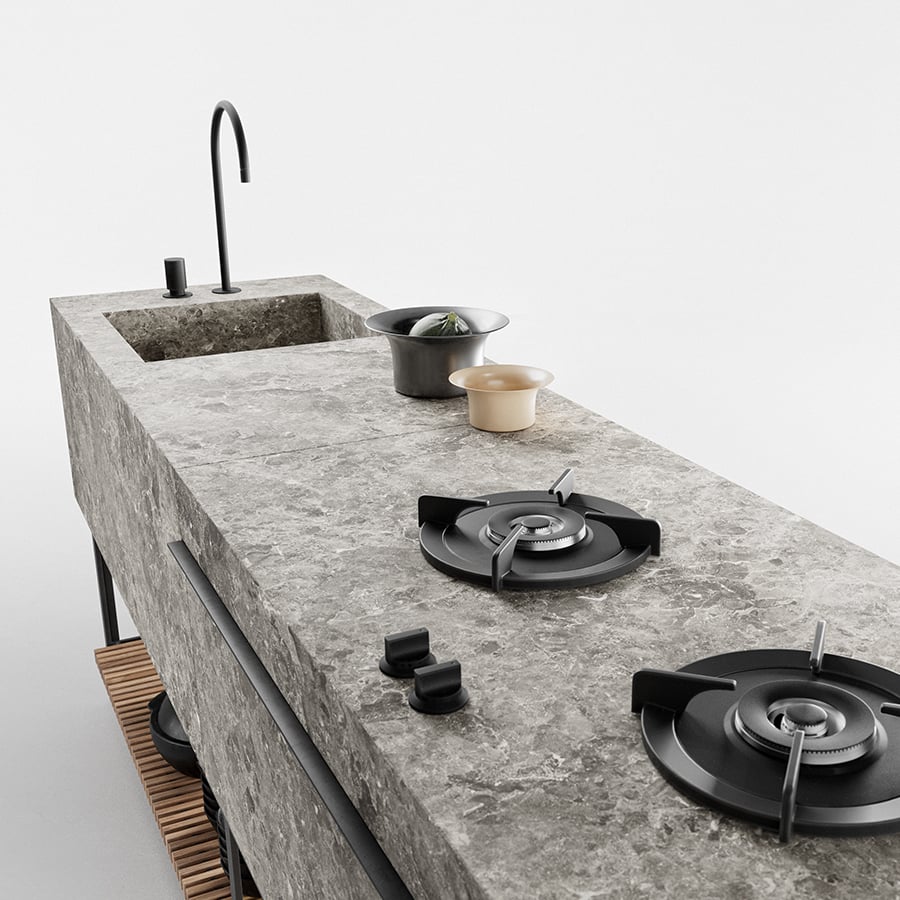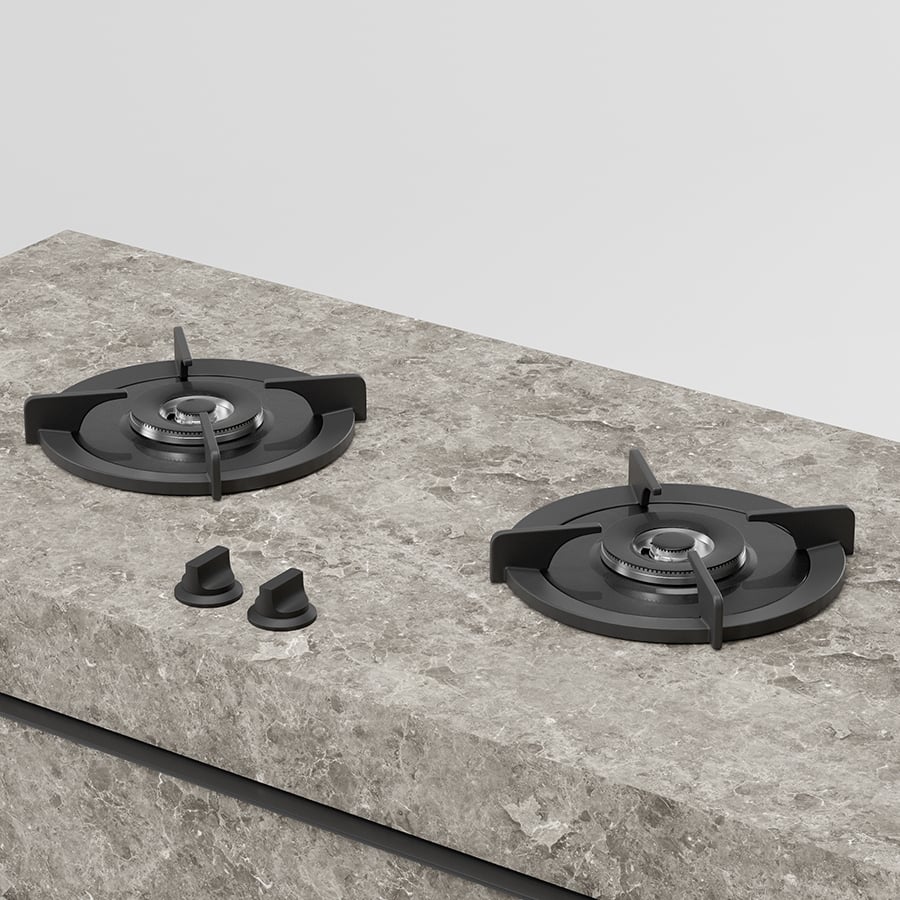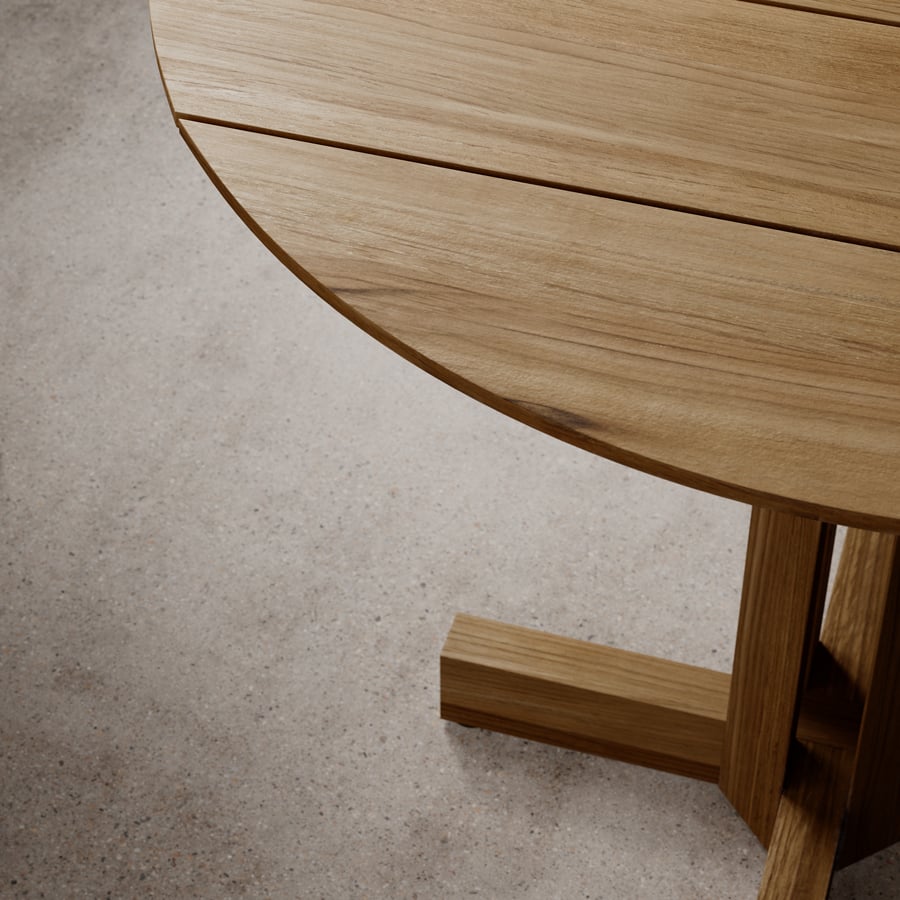 As if he were a master craftsman, Miguel Milá designed this piece based on the art of simplicity and efficiency. Its shape hides its complexity, but at the same time reveals the wood's own character, giving it life and prominence.

Grand Bitta, by Rodolfo Dordoni
Grand Bitta is a warm, comfortable collection which features a combination of aluminium frames with braided polyester cords, teak and stone table tops.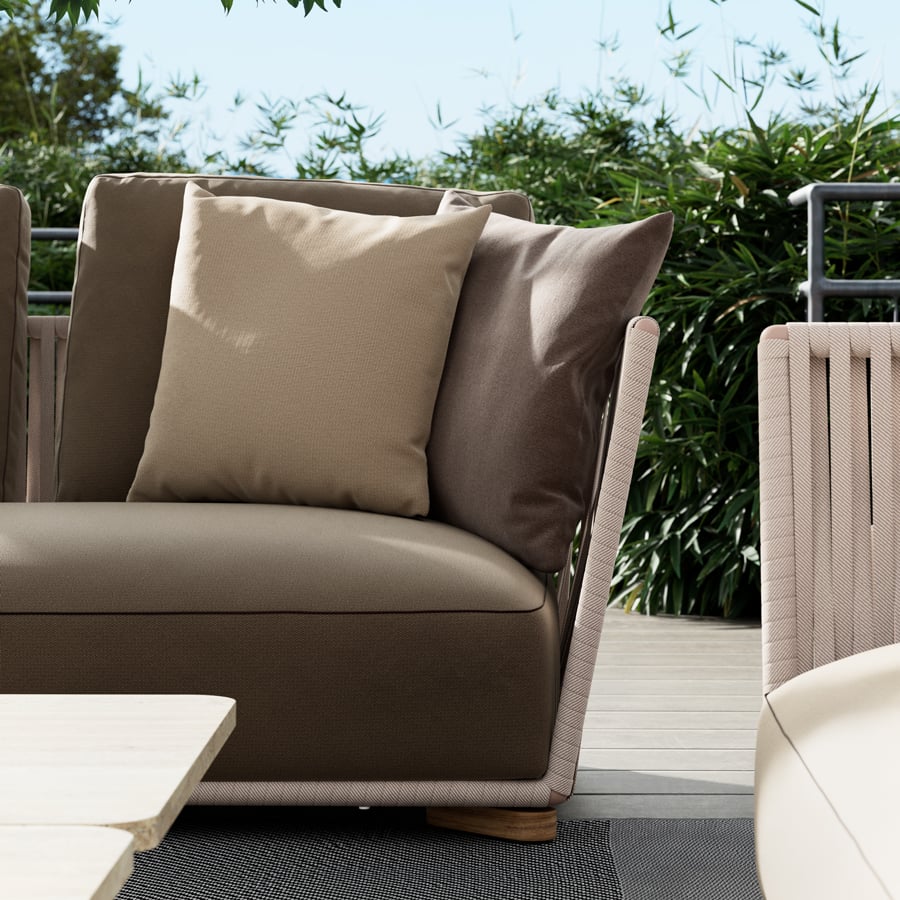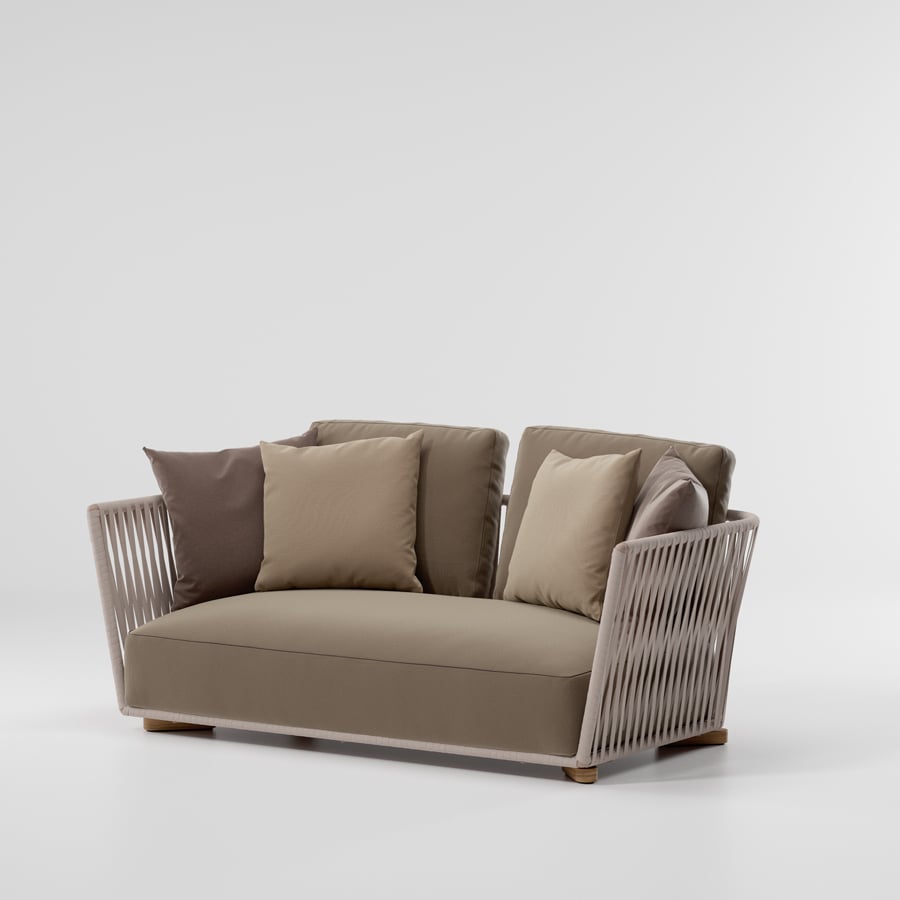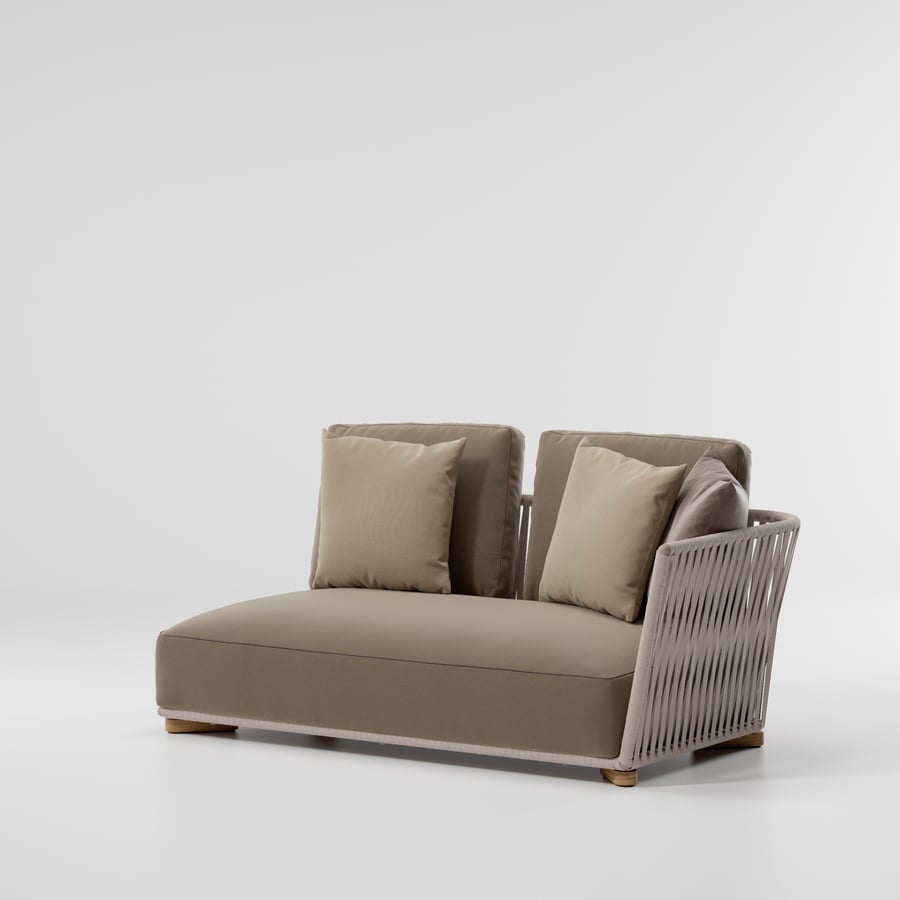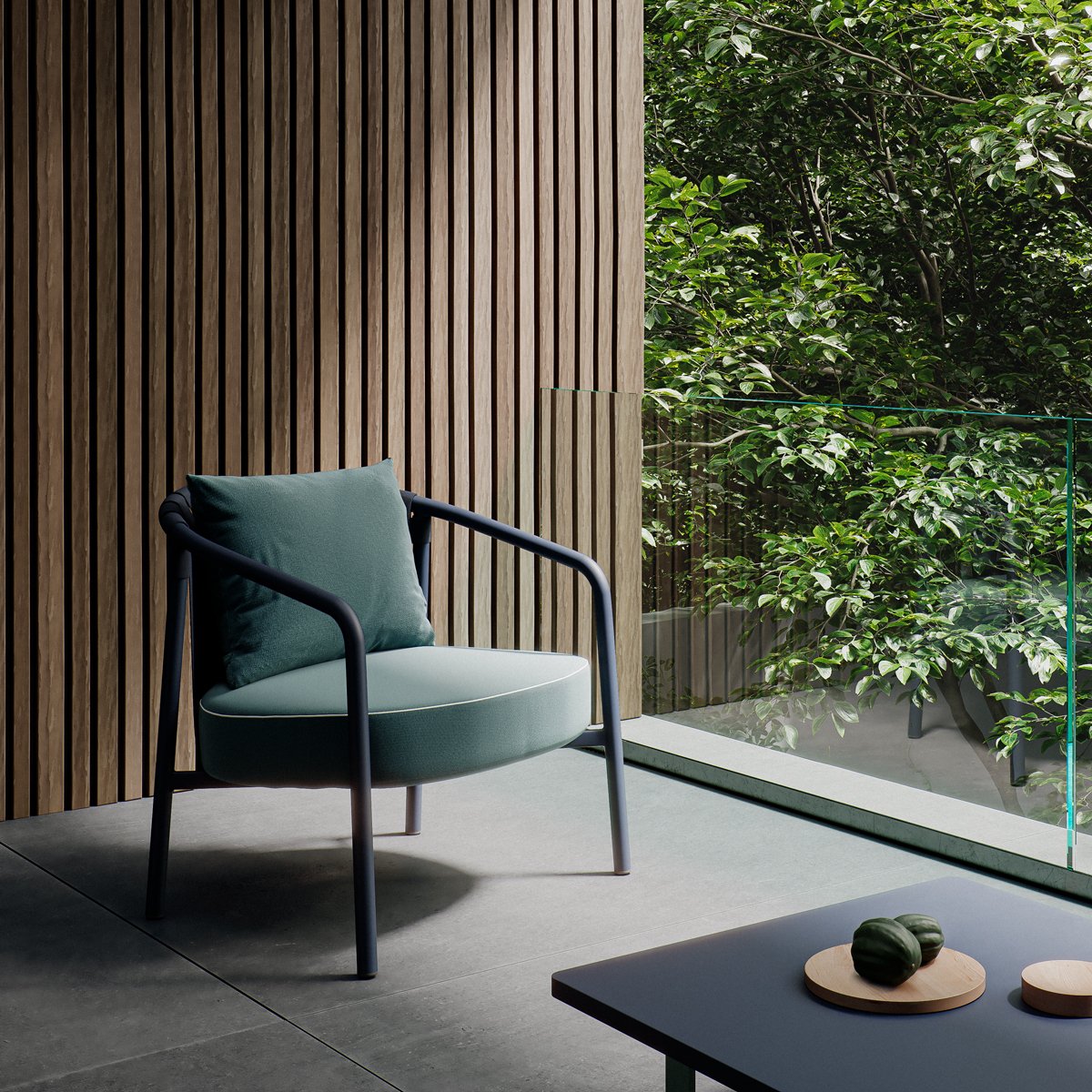 The Arc collection features an enveloping backrest based on fundamental geometry: a constant radius arc. It shows restrained, elegant proportions. The light aluminium frame clearly expresses a desire to maintain armchair tradition.

Pad is a sturdy, long-lasting deck chair system designed for relaxing in comfort. It is built to withstand continued use. The sturdy seat guys and backrest can be easily changed. The ample seat surface and sandwich-style structure make it exceptionally comfortable.