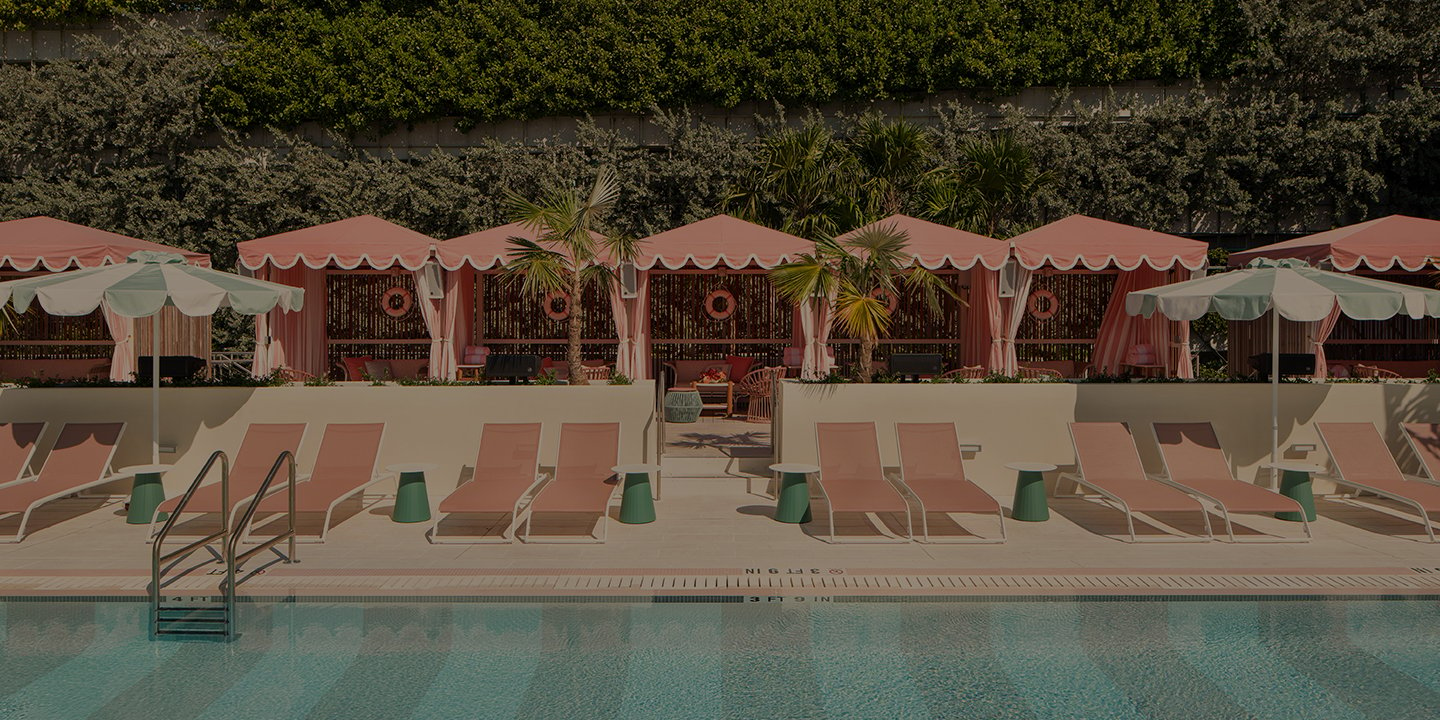 Pharrell Williams partners with David Grutman to create a playful bolthole inspired by the Art Deco era.

The opener is an airy atrium dotted with greenery and sporting handpainted hothouse murals and Deco plasterwork that hark back to bygone eras – think 1930s glamour and pastel-hued architecture. The nostalgic theme carries through to a lobby, featuring leopard-print fabrics and potted plants, the latter introduced as part of landscape architect Raymond Jungles' plan to quite literally breathe life into the hotel's rooms and gardens.

The 30,000ft2 pool club has been designed with today's Instagram-orientated traveller in mind and transports guests back in time to the height of the Art Deco era, synthesising the energy and style from old-world Cuba and Beverly Hills. Set against a backdrop of pale mint, coral and white, the space features twin pools tiled in broad stripes and is divided by a runway sprinkled with powder-coated palm fronds. Shaded bungalows and signature striped cabanas flank the pool's jungle oasis.