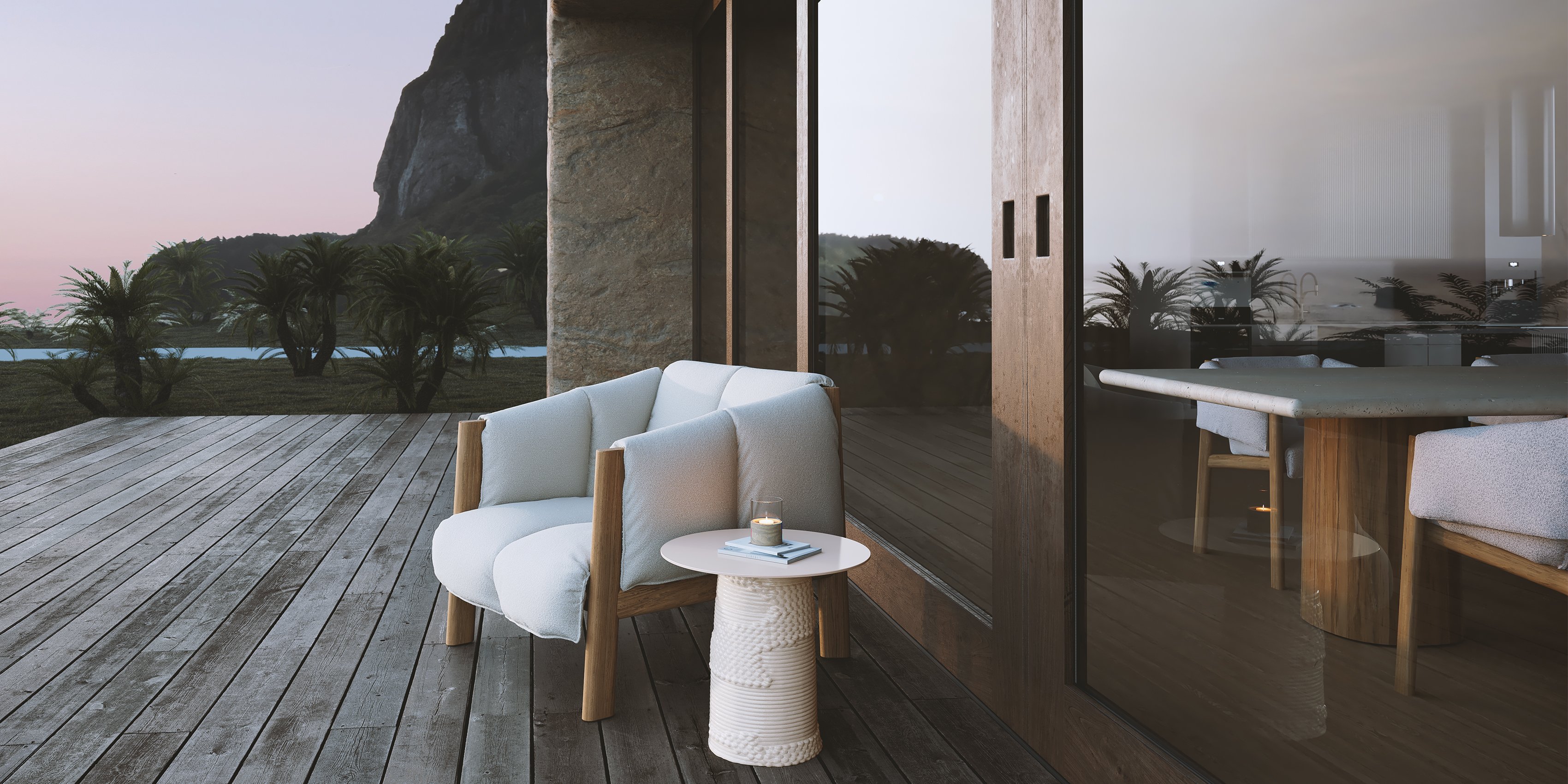 Plumon, designed by Patricia Urquiola, is based on the concept of clothing, on dressing and undressing furniture. Adopting a tailoring approach, Patricia Urquiola has designed two new models, a dining chair, with braided rope arms, and a club chair.

For Plumon, Urquiola designed a light structure, on which a padded tailored dress is "tied", enveloping it. This ribbed padding, which is characterised by its stitching, as well as being an aesthetic element, offers all the comfort of the product. The cut guides the aesthetics. With a few simple movements, the dress is placed on the rigid teak structure and hugs it. Extreme ease of use that is a real plus for an outdoor collection.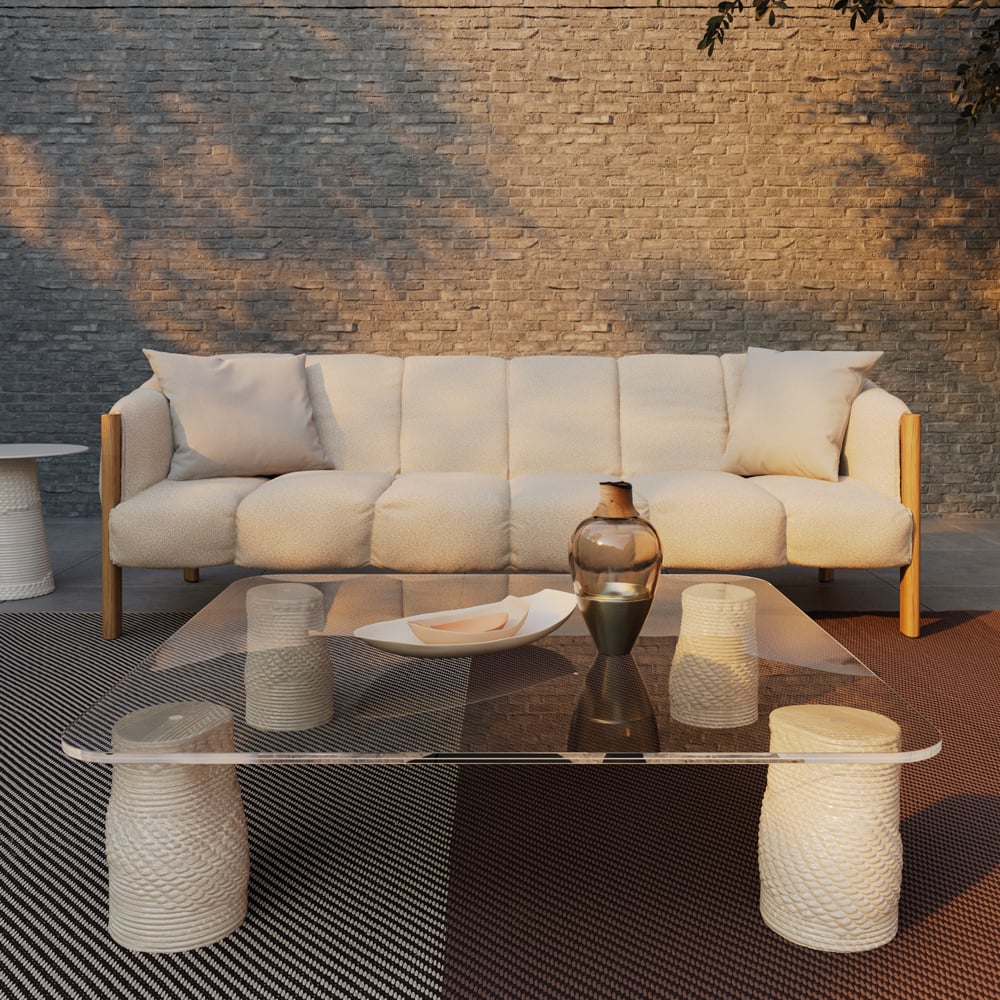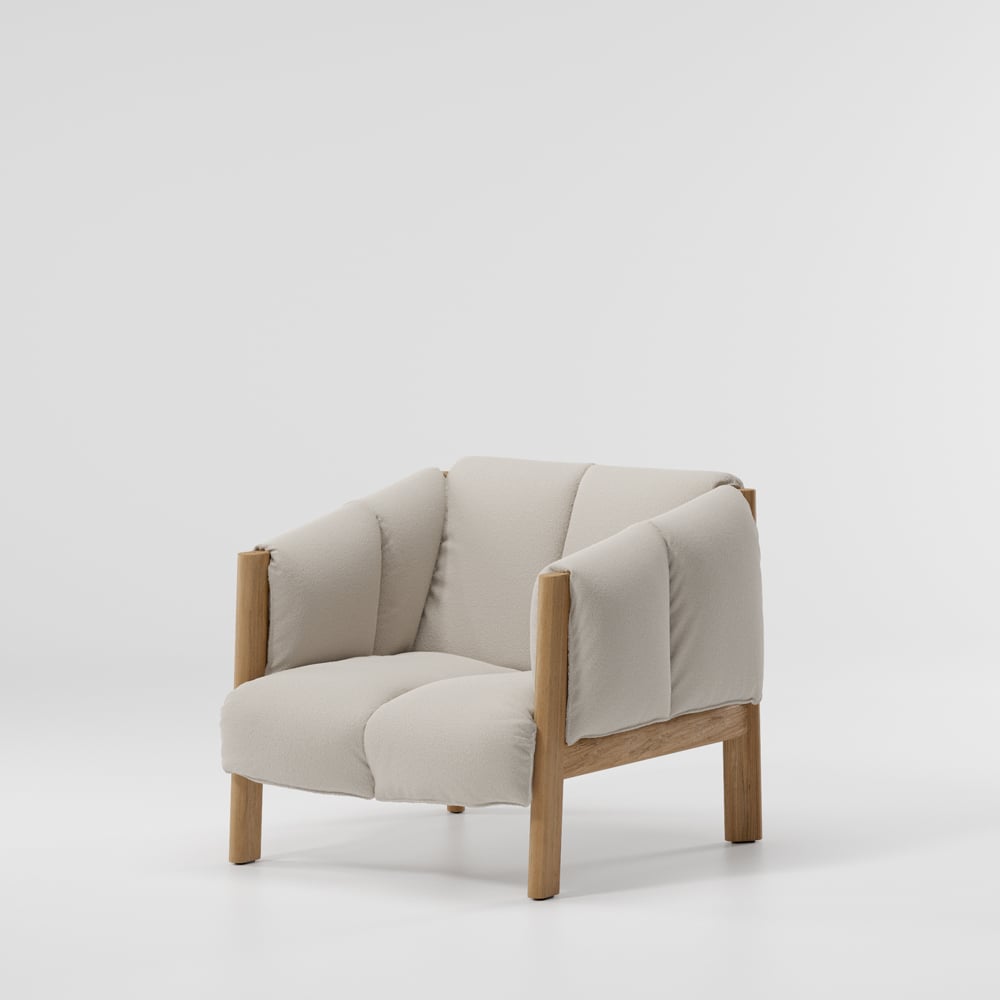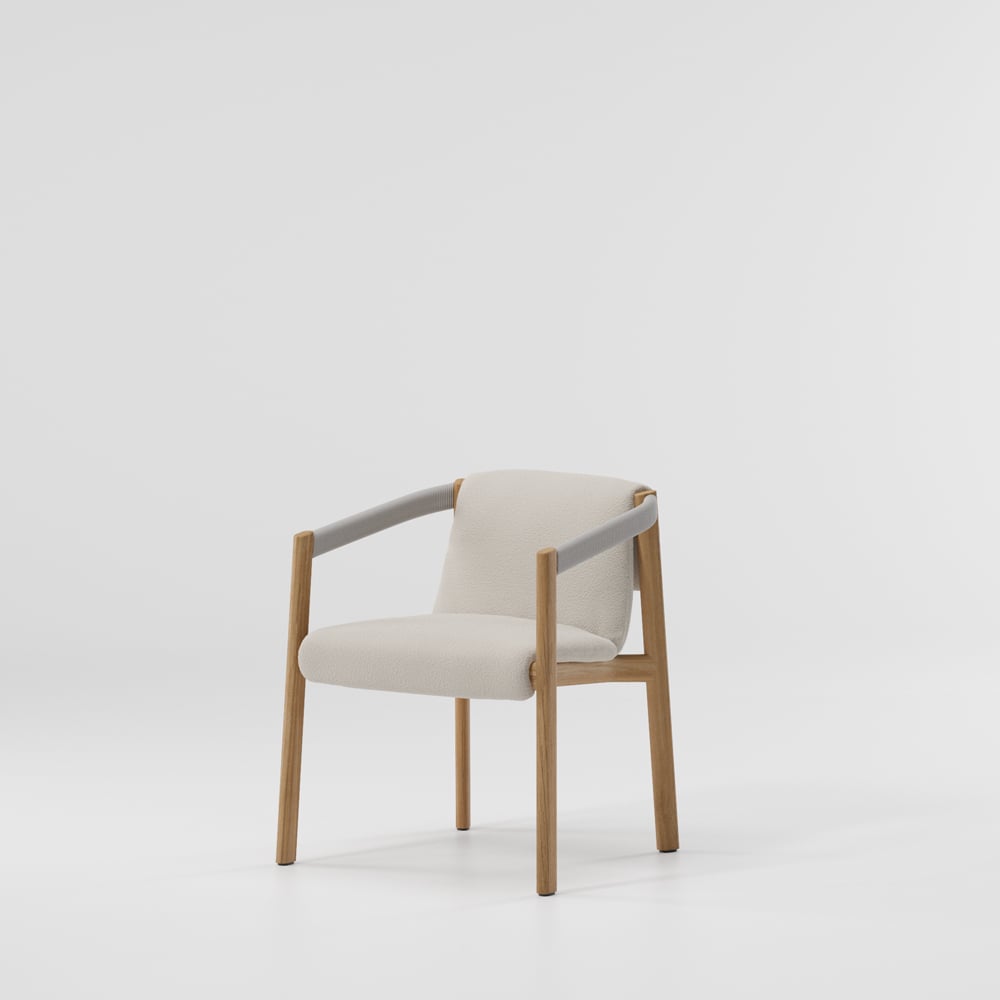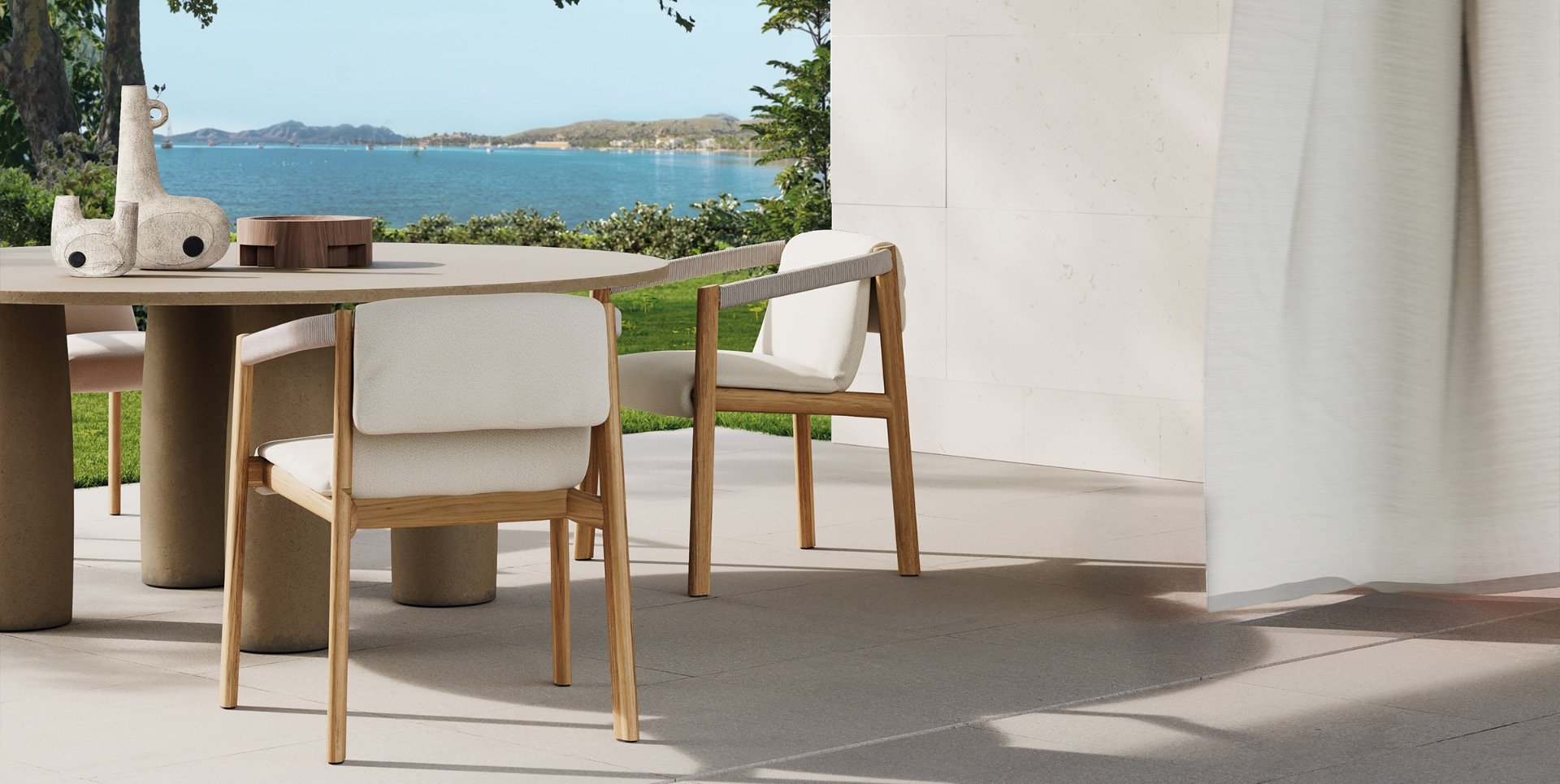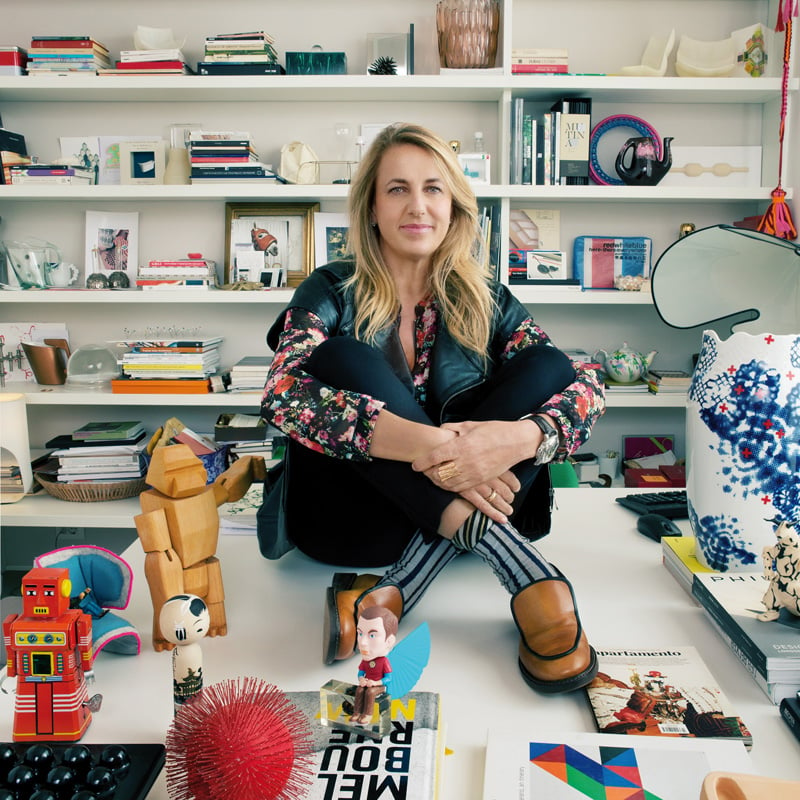 "I am interested in the new poetics that come from new technologies…we are going to be more and more artisan digital producers."
The tables in the Plumon collection are made using an innovative method, 3D stoneware printing. 3D printing and new technologies offer endless possibilities and open the doors to a vast uncharted territory, on both an industrial and an aesthetic level.

We wanted to try out some of these possibilities that would be completely impossible with the traditional production method: shapes, textures, sizes, and a constructive system that only this method offers.

The opportunity to formally change each manufactured part, with no two alike, affords a unique productive freedom. The fact that no mould is required, that the parts are fired at low temperature, shortens the process and enables a more dynamic and agile approach to the project. But that doesn't mean – and this is perhaps the most surprising aspect – that this is a cold product, devoid of spirit.