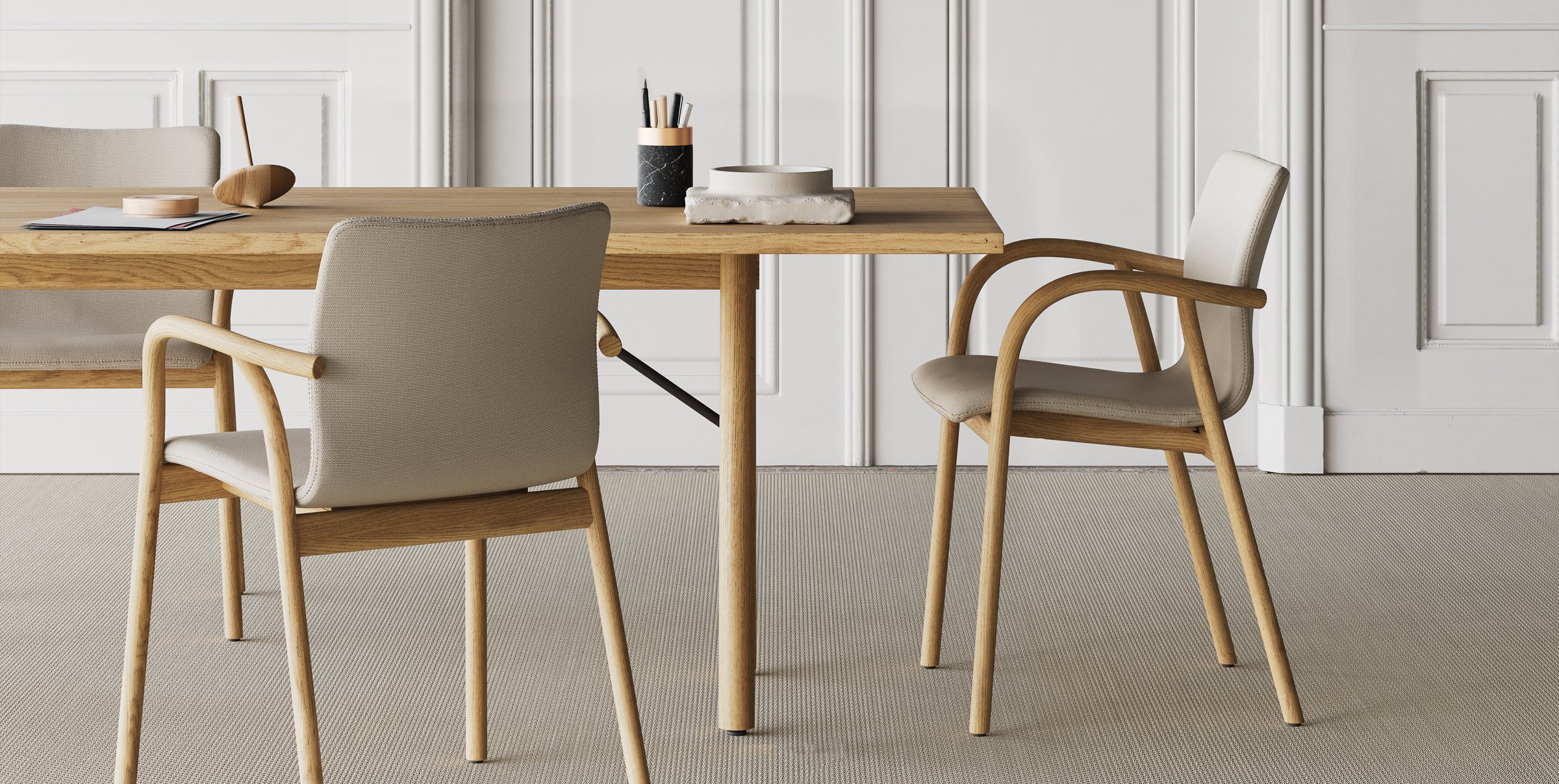 Chairs and desks made of solid wood are not very common in the office environment. The concept of workplaces integrating home and office made a change, and I think it became more like that.

The touch of our hands and bodies on the wood means coexisting with trees and getting closer to nature. It means living together.
Wooden round bars do not cast strong line shadows in the space. It is beautiful and warm, in harmony with air, light, and people.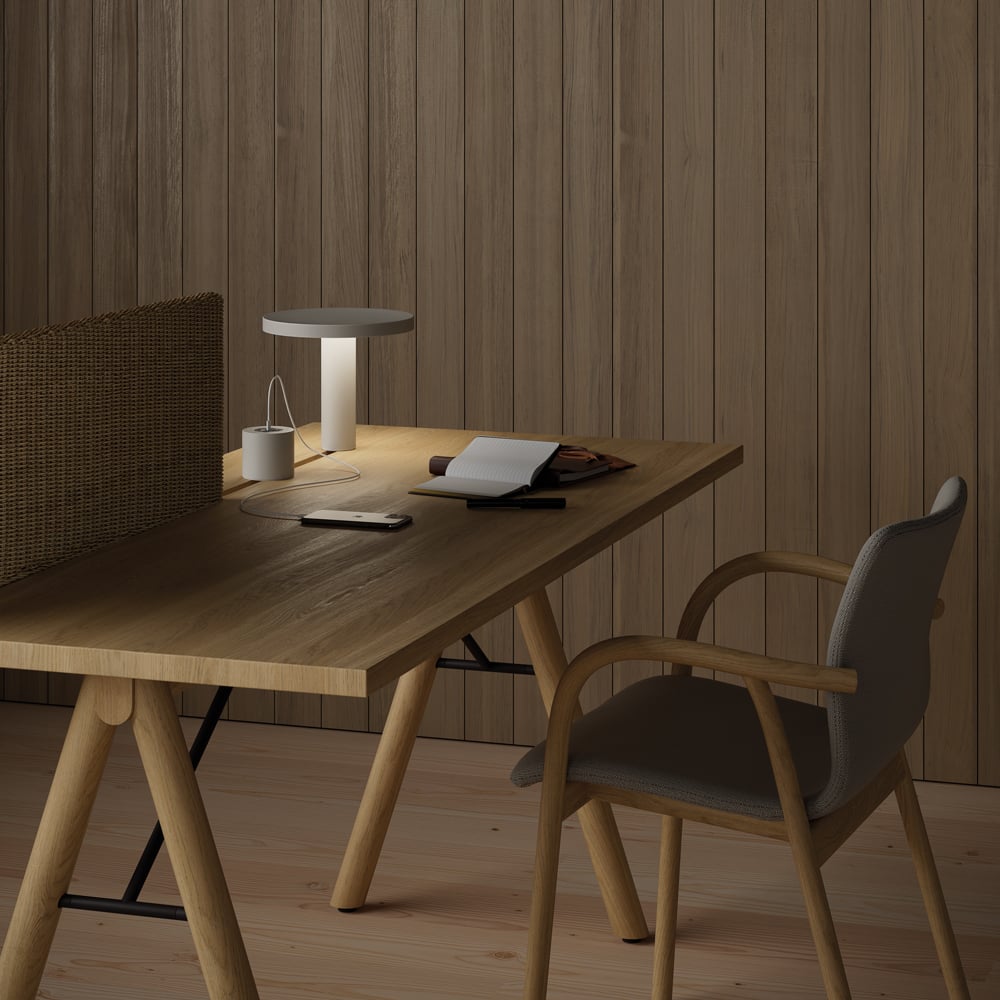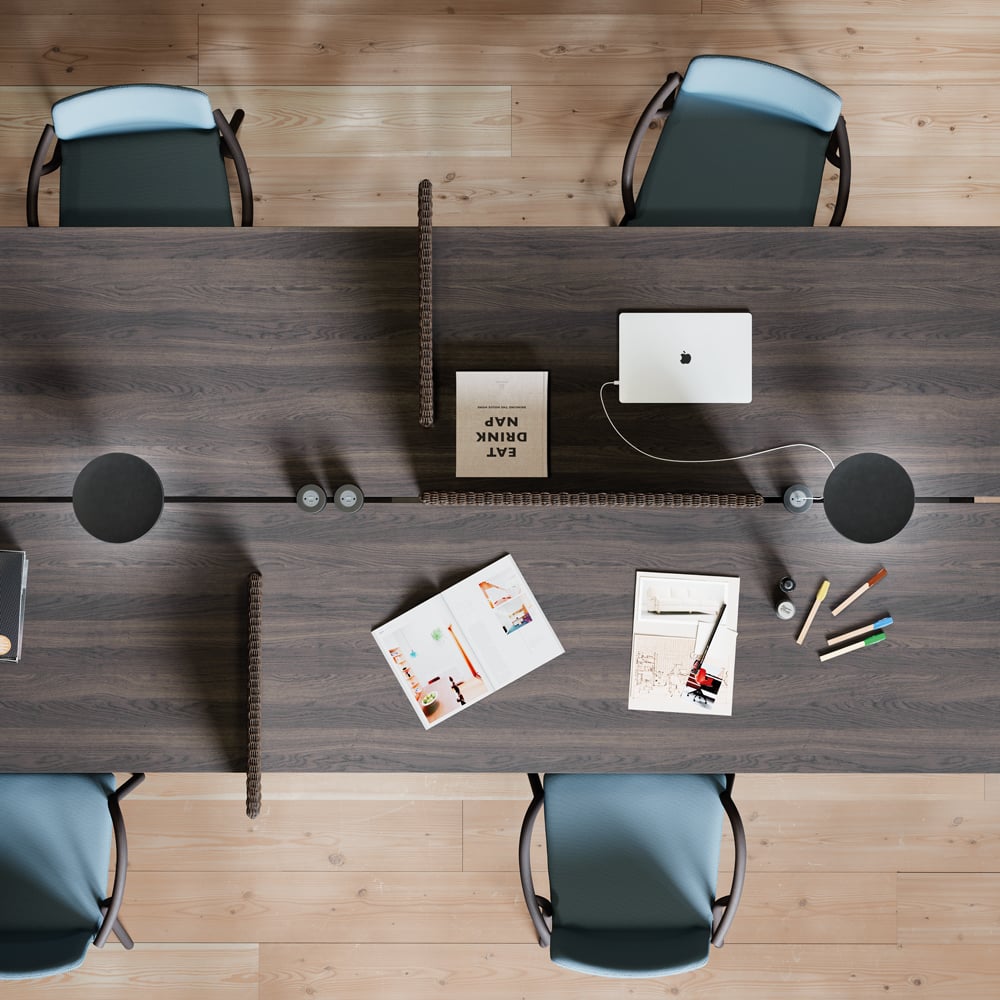 Collection A consists of a stackable armchair, with upholstered seat and backrest, and tables in three sizes: Home Deck, Meeting Table and Workstation, in natural and dark oak wood.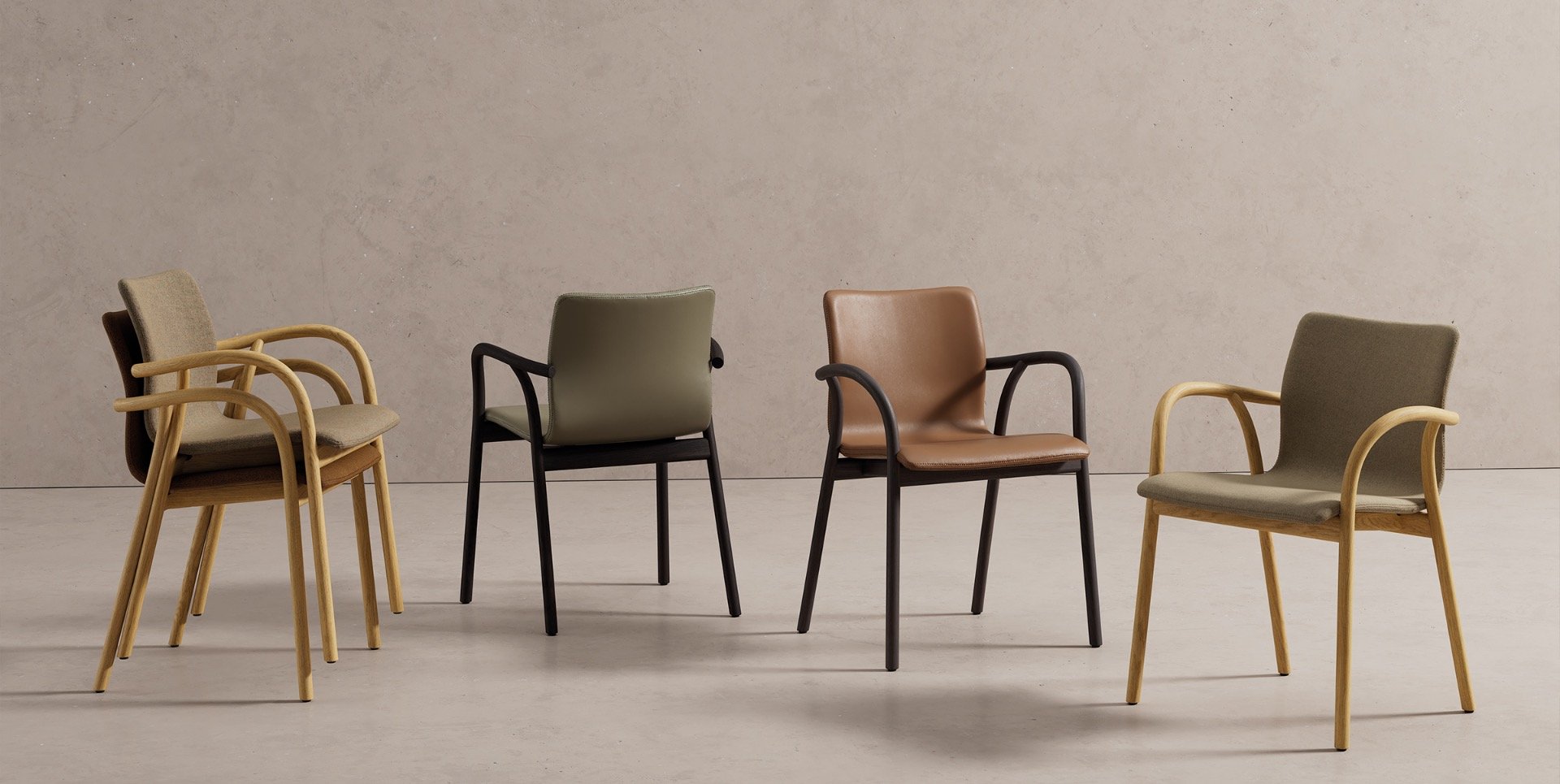 Accessories from the same collection can be incorporated into the Home Deck and Workstation tables: table lamp A, in ceramic, desk divider, front and side, in natural wicker, and ceramic sockets and USB ports.