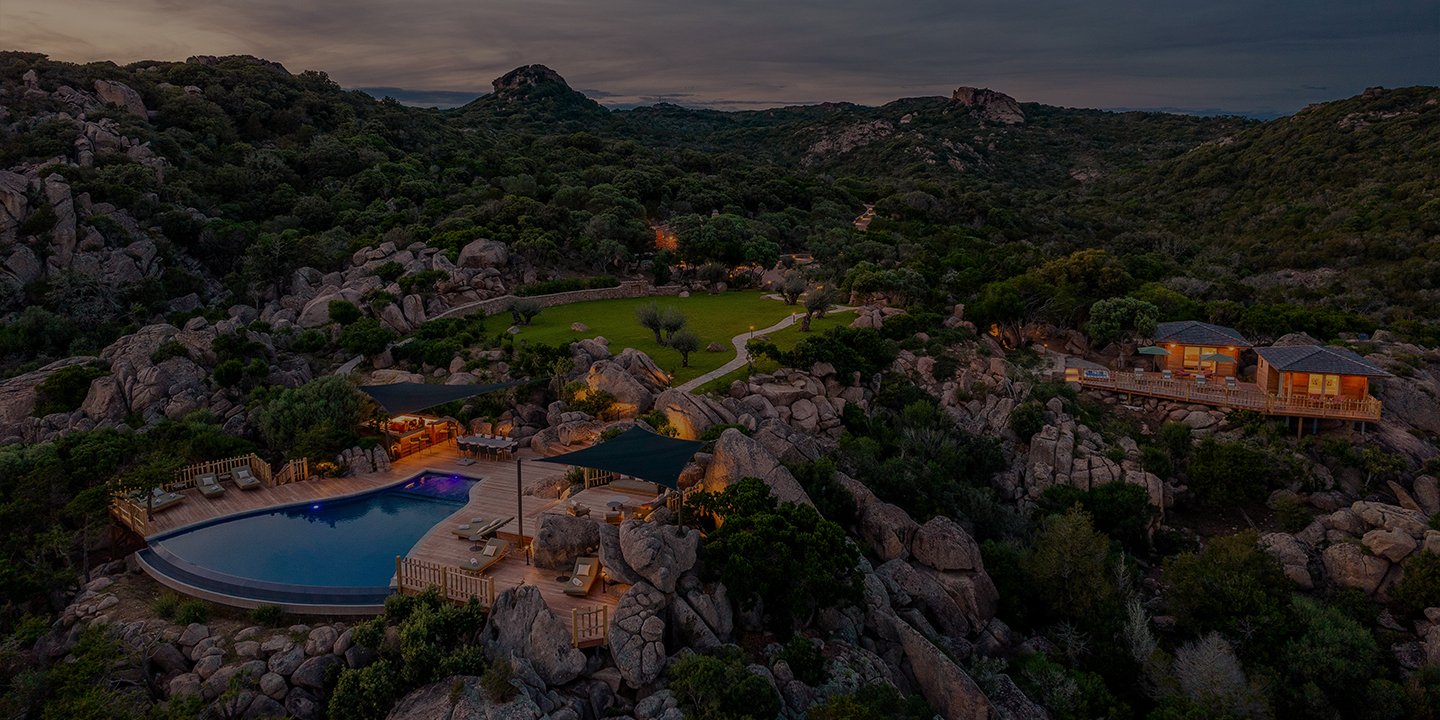 Domaine de la Trinite Version Maquis
Like an island immersed in the heart of a sea of greenery, the Domaine de la Trinité is nestled in a remarkable area, a few steps from a confidential and isolated beach. Let yourself be amazed by the panoramic view on the Mediterranean Sea and the Bonifacian coastline which borders it.

This exclusive property of 2.5 hectares offers an unparalleled tranquility, in an atmosphere in symbiosis with the surrounding vegetation. It is located in the heart of an area free of any construction and offers a private access to the sea.