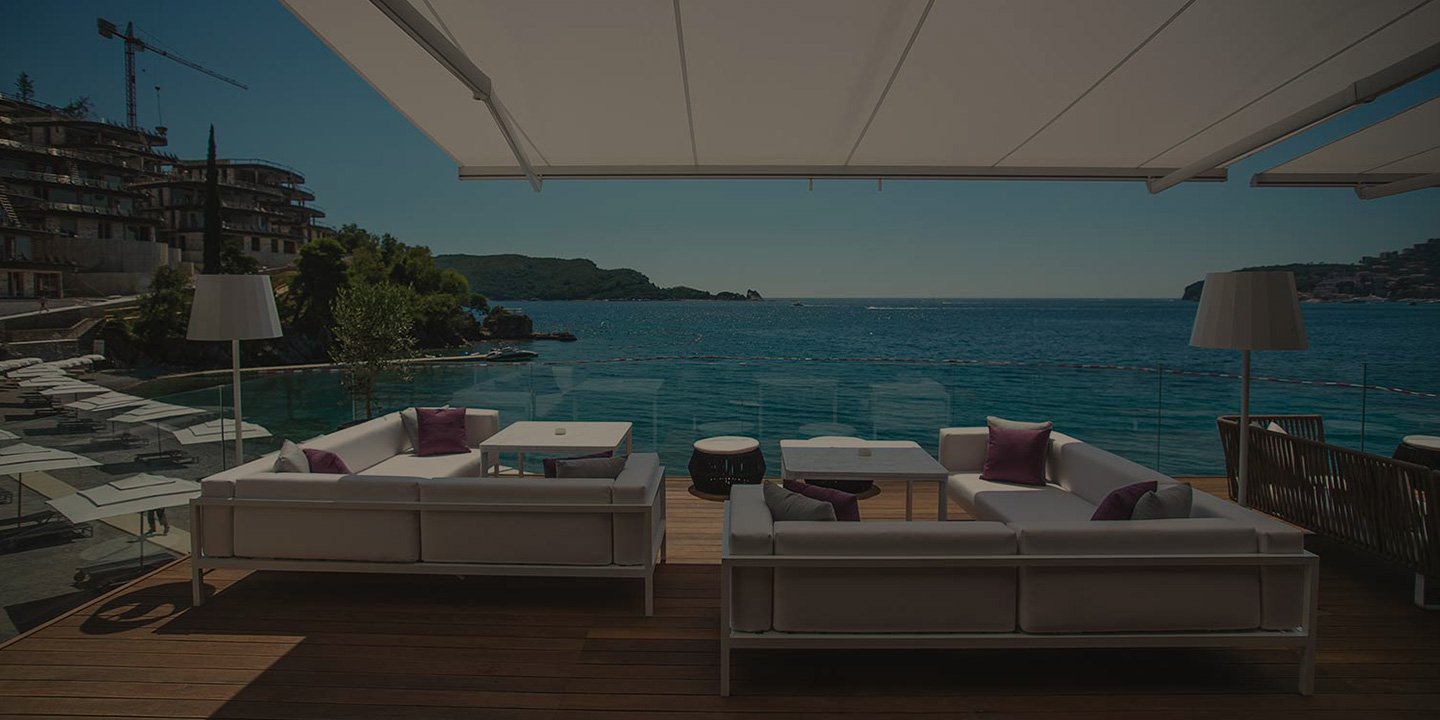 Dukley Beach Lounge – a Mediterranean restaurant, which is located on the luxury complex, Dukley Gardens, in the most popular tourist resort in Montenegro: Budva.
The well-known Serbian studio, Fluid Architecture, prepared the beach area and the architectural design of the restaurant.
For the design of the interior, the space was harmoniously blended to combine minimalistic style with high-tech. Ergonomic shapes and bright colors create a favorable perception of the visual environment, as well as a comfortable stay. The use of modern materials, such as glass, plastic and metal allows for the best forms and shapes for the furniture and designs, and the original lighting creates the ideal composition as a harmonious complement.
The simplicity and conciseness of this style is easy on the eyes, allowing our guests to rest and relax. The furniture, which is made of technologically feasible materials, can be easily transformed and originally transfigured using decorative and visual lighting elements. Here, everything is subject to the magic of new technology.
Fluorescent illumination highlights the compositional features of the space and creates an amazing effect of unreality.
The most luxurious, highest-class service, relaxing music and breathtaking panoramic views, allows guests to plunge into a magical world filled with harmony and bliss..